March 17, 2022
Varsity Girls Basketball Team Makes Lancer History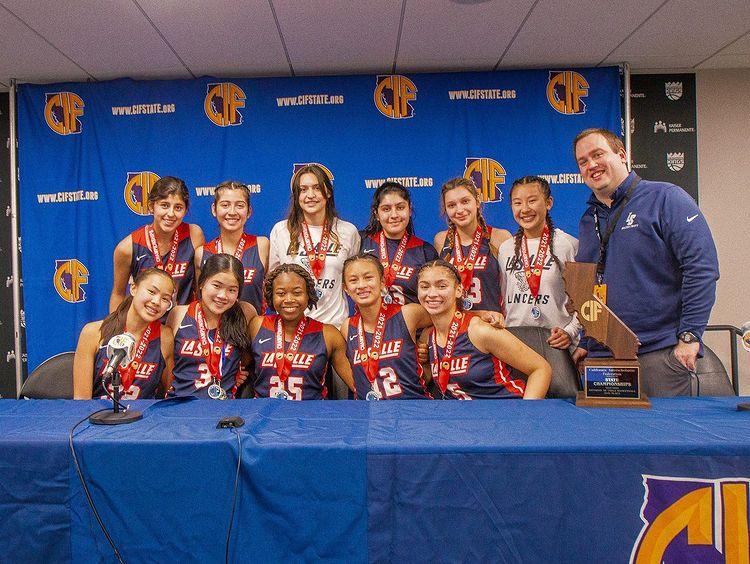 Let's give a huge shout out and CONGRATULATIONS to our Girls Varsity Basketball team as they made Lancer History!
They are CIF-Southern Section Division 3AA Champions, State CIF Division III Southern, Regional Champions, and the State CIF Division III Runner-Up!
"Your fanatical support gives us one of the best home court advantages in all of California. We will always remember how your cheering gave us strength. My hearing will never be the same. Thank you for sharing this wonderful season with us. . . We are extremely proud of what we accomplished. More importantly, I am proud of how our players represent La Salle on and off the court. While we will always strive to win games (and hopefully more championships), our primary objective will always be to have a program that provides our players with a positive experience and represents La Salle positively both on and off the court."
- Head Coach Scott Wiard
"Our entire Lancer community is immensely proud of our team and all the COMMITMENT, PASSION, and GRIT they put into the game."

- Brandon Lincoln (Athletic Director)
Thank you for making HISTORY and INSPIRING our entire La Salle community.
WAY TO GO LANCERS!

DISCOVER LA SALLE
La Salle College Preparatory was founded in 1956. Today, we are the only truly diverse and co-educational Catholic high school in Pasadena.