Blakeslee Learning Commons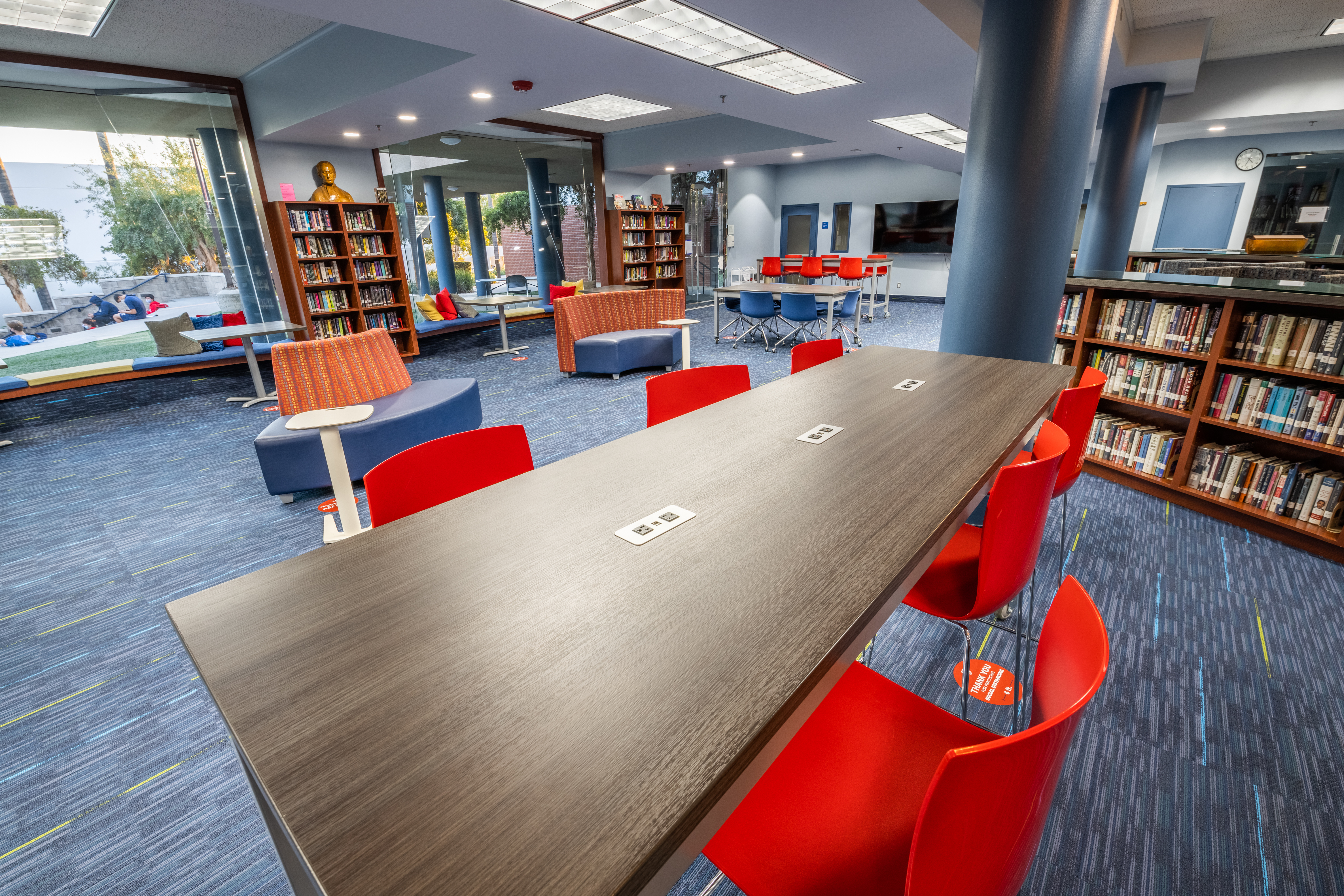 The Blakeslee Learning Commons strives to support the La Salle College Preparatory mission of preparing students to thrive in higher education, nurturing their academic talents, and helping them become individuals with critical thinking skills that embrace diversity and empathize with others.
By providing students with academic tools to help them grow as scholars, including a diverse print collection and multiple online databases, students develop information literacy, digital literacy, and research skills. The library also has research guides (libguides) that inform students and faculty about resources housed in the library as well as policies and library happenings.
Click here to access our Blakeslee Learning Commons Online Resources
DISCOVER LA SALLE
La Salle College Preparatory was founded in 1956. Today, we are the only truly diverse and co-educational Catholic high school in Pasadena.