Heritage & History
Saint John Baptist de La Salle (1651-1719)
Opened his first school in Reims, his birthplace in northeastern France, in 1679.
He was convinced that without Christian schools some poor children would be lost both to the Church and to civil society. His initial efforts led him to organize the teachers whose services he had secured into a religious community called the Brothers of the Christian Schools. de La Salle inspired these teachers with the following principle: "You should therefore have a great tenderness towards them and supply their spiritual needs to the best of your ability, looking upon these children as members of Jesus Christ and as his much-loved ones" (Meditation for the feast of St. Nicholas). Over a period of thirty years, he opened schools in several French cities and towns and worked with numerous teachers and students from various socio-economic levels. By the time of his death, he had founded different types of educational institutions: primary schools, teacher training centers, boarding schools, and homes for delinquents.

Alert to the needs of his time, he was an innovator in the development of teacher training programs and in curricular and pedagogical practices. Teachers ranked with servants in seventeenth-century France. de La Salle, however, recognized that teachers stand in a providential and grace-filled relationship to children. Because of the special dignity of this calling, he provided teachers with extensive pedagogical preparation and ongoing supervision. In consultation with his teachers, de La Salle designed a curriculum and wrote practical and effective textbooks infused with gospel values. de La Salle was one of the early Catholic proponents of universal education. Although de La Salle's schools were primarily for the poor, they attracted children from families of different economic backgrounds. However, he tolerated nothing of the social segregation which was the practice of the day. He prescribed uniform management procedures for the classroom instruction of students from different social and academic levels.
de La Salle regarded a school as a community of believers working cooperatively to achieve a shared vision. de La Salle envisioned teachers as ministers of grace who exercise their vocation daily by instructing youth in the principles of the gospel as well as in the various academic and vocational subjects. His teachers thus helped young people to commit themselves to the teachings of the gospel, to develop loyalty to the Catholic Church, and to prepare themselves for productive citizenship.

de La Salle was a prolific writer and his educational ideas are embodied in several major works: Rule of the Brothers of the Christian schools, Meditations for the Time of Retreat, and the Conduct of Schools, as well as in the textbooks he wrote for students. His contributions to Catholic education led Pope Pius XII in 1950 to proclaim him the Patron of Teachers.

Today's Lasallian Schools
Nearly 80,000 students in more than 80 countries worldwide receive their education in Lasallian Schools
These schools differ greatly in terms of clientele, curriculum and methodology as well as in social and cultural conditions. These schools are unified in the Lasallian heritage.
Lasallian spirituality is rooted in de La Salle's "double contemplation" of our aspiration to be with God for eternity and the challenge faced by the poor and marginalized to achieve that end. Thus, Lasallian spirituality is:
rooted in the school as an instrument of Divine Grace
focused on the relationship between the teacher and the student
inspired by the salvific potential of a human and Christian education
In harmony with Lasallian Spirituality, three essential characteristics form the core of the Lasallian School:
Teaching viewed as a ministry of grace;
Association, that is, the achievement of the school's goals through the collaborative efforts of teachers sharing the same vision and values of the gospel;
The effective management of the schools so as to achieve the intellectual, cultural, religious, and vocational formation of the students through a curriculum suited to their needs and based on Christian values.
La Salle College Preparatory was founded in 1956 at the request of His Eminence James Francis Cardinal McIntyre to the San Francisco District of the Brothers of the Christian Schools for construction and operation of a Catholic boys high school to serve the northern and eastern sections of the San Gabriel Valley. Today, La Salle College Preparatory continues to function as a private Catholic, co-educational, college preparatory high school. It is a Lasallian School - an educational institution that draws its philosophy and inspiration from the Christian Brothers whose reputation for excellence in education extends back to 1680. The Christian Brothers, assisted by more than 84,000 lay colleagues worldwide, educate nearly one million students in 80 countries. These schools serve nearly every ethnic group and religion around the world. In addition to providing strong academics, each Lasallian school creates a community of persons deeply conscious of their responsibilities to each other, which is central to their success.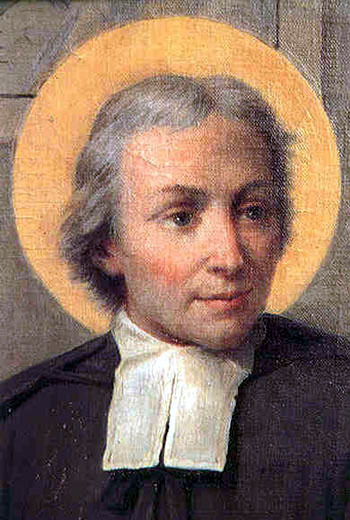 La Salle College Preparatory is dedicated to excellent student performance in academics, arts and athletics. Of particular importance is La Salle College Preparatory's call to carry out the Mission established by its founder, Saint John Baptist de La Salle, "to give a human and Christian education to the young, especially the poor." Lancer athletics, student life, visual and performing arts, honors and service societies, student clubs and organizations, and student television broadcasts and publication provide a healthy and warm community atmosphere for all La Salle students.
La Salle THROUGH TIME
1955-1956
Construction of the Main Building
La Salle College Preparatory opens its doors in September with Brother Celestine Cormier, FSC, as the first principal. Brother Celestine indicated that at La Salle "We intend to give your son an integrated education which has a purposeful direction worked into it…our educational plan calls for an orientation in which God is the center."
The new La Salle Catholic High School opened September 11, 1956 with 117 ninth grade students from fourteen nearby communities. The present school building would eventually accommodate 400 students, adding a class each year until the full high school program was offered.
On November 10, 1956 La Salle College Preparatory was blessed by Bishop Alden J. Bell. Future plans for the school included a combination auditorium-gymnasium, an additional classroom wing, and additions to the Brothers' residence. A track, baseball diamond and football field were also under construction at this time.
1957
Mark of Distinction
La Salle's first freshman class (now sophomores) achieved the distinction of winning the freshman division of the statewide Christian Brothers Academic Association. Now in its second year of operation, La Salle sponsored three basketball teams, two baseball teams, a track team and a tennis team with over 70 percent of the student body participating.
1958
Athletics Strive Forward
Athletic Facilities at La Salle continued to expand with the completion of the track curbing which encircles the athletic field.
La Salle is formerly accepted into the Olympic League of the California Interscholastic Federation and began official competition in basketball, baseball, track, and tennis during the 1958-1959 school year.
1959-1960
Construction of the Gym
Construction of the Auditorium-Gymnasium begins. It would include a regulation playing floor, bleacher seating for 750, stage, music room, student council room, showers, and offices. The building would complete La Salle's approved expansion program allowing the school to accommodate 600 boys.
La Salle becomes a four-year institution with the enrollment of 120 freshmen boys in the fall of 1959 bringing the student body to 400 members. Jim Dirmann '60 becomes the School's first Student Body President.
DISCOVER LA SALLE
La Salle College Preparatory was founded in 1956. Today, we are the only truly diverse and co-educational Catholic high school in Pasadena.