Learning Center & STEAM Lab
As part of our STEAM Program, our students learn the skills that will prepare them for the jobs and economy of tomorrow - and they have fun while doing it!
Our project-based learning encourages students to explore and challenge the processes that are typically associated with classroom learning. Students learn by doing and participating in projects that prepare them for the career opportunities of tomorrow.
Whether creating games, building circuits, designing bridges, or flying drones, students participate in the multi-disciplinary curriculum of Science, Technology, Engineering, Arts, and Mathematics.
Success in La Salle's STEAM Program is oriented around growth. Students are assessed and provided feedback int he form of journals and reflections, measuring the day-to-day successes and tools that students are armed with as lifelong learners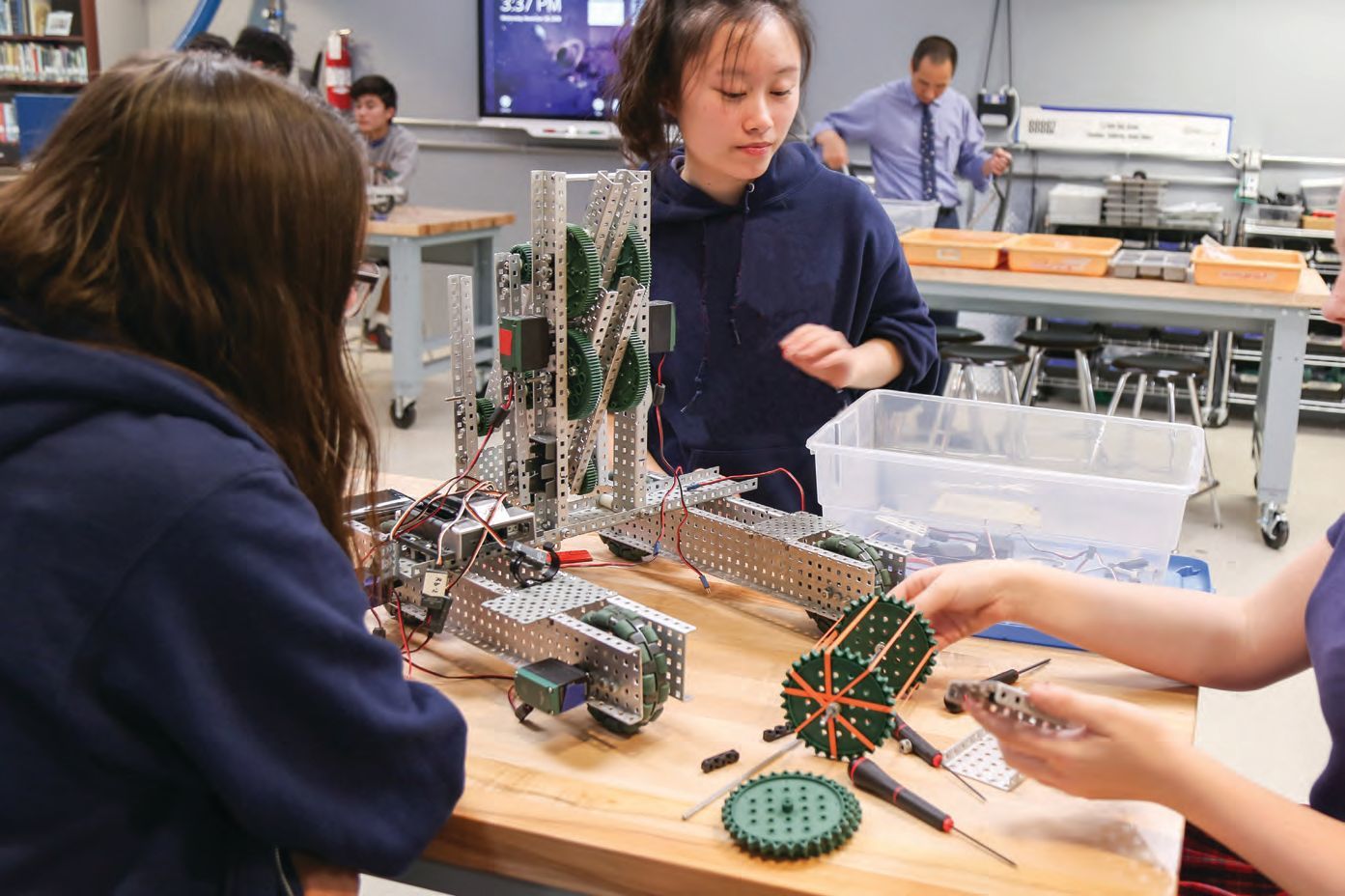 DISCOVER LA SALLE
La Salle College Preparatory was founded in 1956. Today, we are the only truly diverse and co-educational Catholic high school in Pasadena.