Important Dates
Below, you'll find important dates for the 2022-2023 admissions season! Be sure to mark your calendars!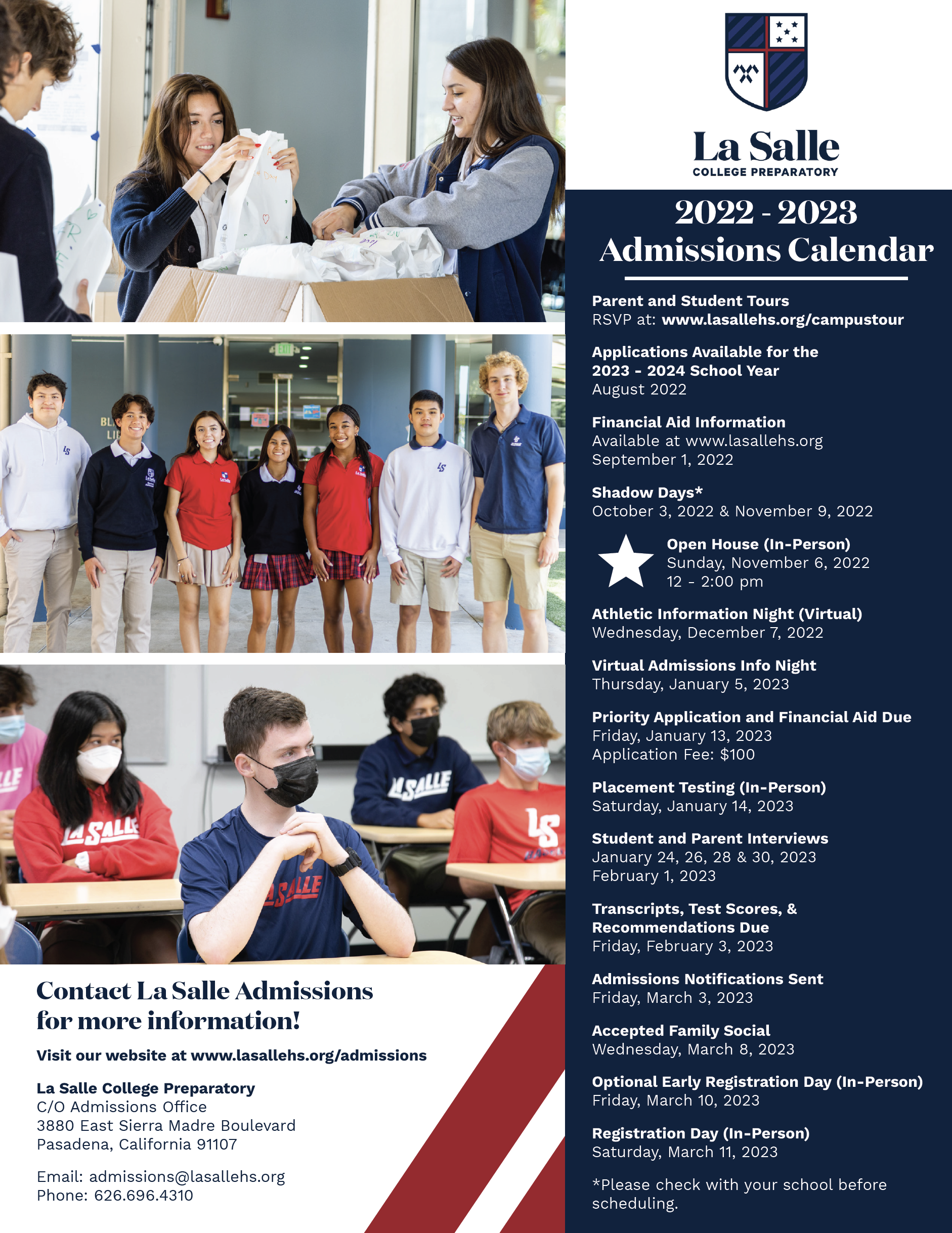 Click here to download the current version of our 2022-2023 Admissions Important Dates List.

Additional details for each of the above events and dates will be made available throughout the application process. Note that dates are subject to change. If you have any questions regarding our upcoming dates for the 2022-2023 admissions season, please email us at admissions@lasallehs.org.
Upcoming Events (as of July 1, 2022)

2023-2024 School Year Admissions Application Available - August 2022
Financial Aid Application Available - September 1, 2022
In-Person Open House - Sunday, November 6, 2022
DISCOVER LA SALLE
La Salle College Preparatory was founded in 1956. Today, we are the only truly diverse and co-educational Catholic high school in Pasadena.