Visit Campus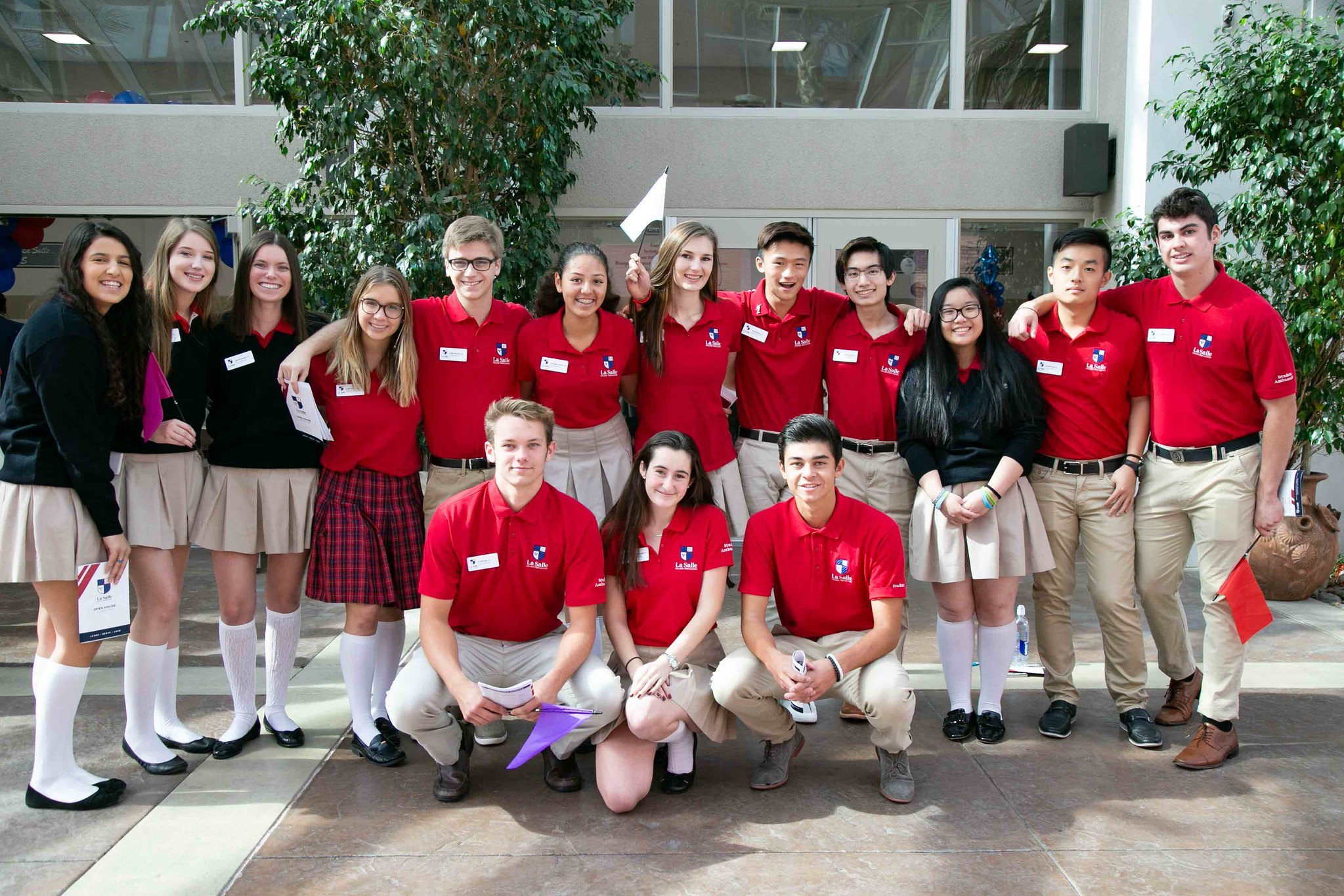 Welcome to our Campus Visit Center!
As you journey through the admissions process with us, we'd love to invite you to our campus! Below, you'll find a number of ways you can check out our campus, both virtually and in-person!

Schedule a Campus Tour

Campus tours serve as a great opportunity for prospective students and families to explore our campus, ask questions and learn more about our community. Though our admissions season events have concluded, we are still offering a few campus tour dates. To schedule a tour, please submit an inquiry and select your preferred date.

Check Out Our Open House Event!
All prospective families are encouraged to join us for our Open House event on Sunday, November 5, 2023, from 12:00 - 2:00 PM! Our Open House event is a great opportunity to explore our campus, meet with current parents, students, faculty, staff, alumni, and coaches, and hear from different speakers about how La Salle provided opportunities to explore their passions and pursue their purpose. To RSVP for our Open House event, please submit an inquiry!
Check out our Open House Center for more information.
Watch our Virtual Campus Tour
Join Anthony Pullara-Padilla, one of our student ambassadors and a member of our varsity soccer team, on a journey through our campus! This student-led campus tour is a great way to explore our campus and facilities (without all the added walking).
3D Virtual Walkthrough
Explore our campus and facilities at your own pace through our self-led, 3D Virtual Campus Tour experience. Our 3D tour allows you to "walk" through campus at your own pace and explore the many resources and spaces available to our students.
School Campus: Click here to visit our main campus, classrooms, student life, and art spaces.
Athletic Facilities: Click here to visit our gymnasium, weight room, and athletic resources.
Partner School Visits
If your child currently attends one of La Salle's many K-8 partner schools, there were opportunities to visit us through your child's current school. Our Admissions Team works closely with our partner school colleagues in organizing visits to our campus, as well as visits to your child's current school. Please check with your child's teacher to see if a visit has been scheduled with La Salle!
If you have any questions about our Partner School Visits, please email admissions@lasallehs.org.

Questions?
If you have any questions, please email us at admissions@lasallehs.org or call (626) 696-4310. Our Admissions Team is here to help you throughout your entire journey toward becoming a Lancer!

DISCOVER LA SALLE
La Salle College Preparatory was founded in 1956. Today, we are the only truly diverse and co-educational Catholic high school in Pasadena.