Overview
Everyone who attends La Salle experiences life at La Salle: Student Life. Student Life is not a club. Student Life is not a group or activity. You do not join Student Life. Student Life at La Salle invites every student to live out the Lasallian spirit of the School.
Student Life provides all students the opportunity to grow in faith, engage in in-service experiences, and take an active role in the community life of the school. Student life is a blending of what might be called student government and campus ministry at other schools. It seeks to live the mission of the school by nurturing the talents of each student through leadership roles in such areas as student life officers, class commissioners and representatives, club officers, retreat leaders, rally planners, liturgical ministers, and much more. Student Life inspires in students a sense of responsibility for others through inclusive activities such as Showdown, retreats, and service projects. Student Life challenges students to embrace diversity through the various programs, clubs, and organizations on campus, liturgical worship, and much more.
Student Life enhances La Salle's dynamic service-learning program by offering a wide variety of service opportunities including immersion trips, Race 4 Change, Founder's Week service, Adopt-A-Family, and many more.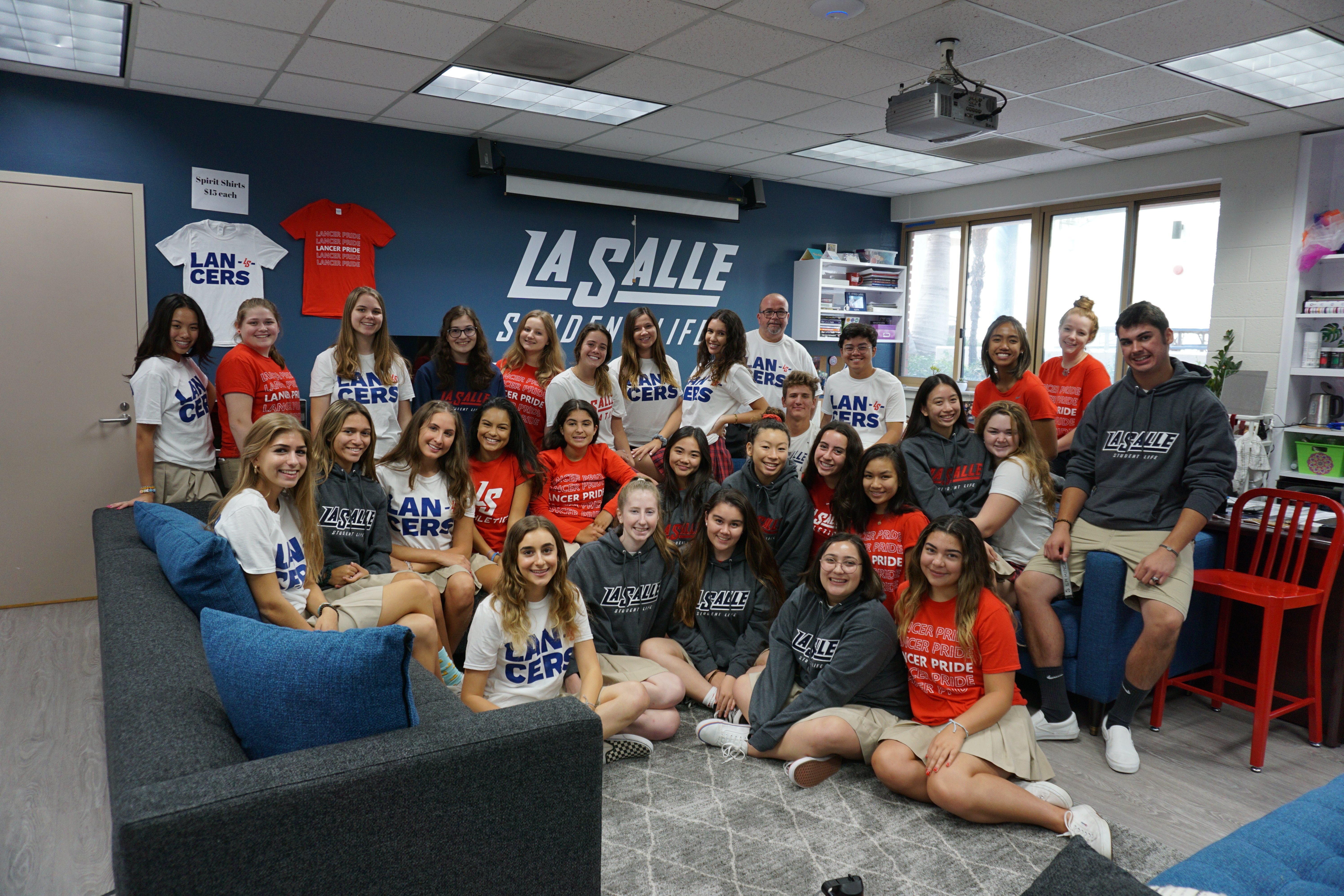 DISCOVER LA SALLE
La Salle College Preparatory was founded in 1956. Today, we are the only truly diverse and co-educational Catholic high school in Pasadena.