Counseling Resources

Our counseling team receives several academic and extracurricular opportunities that may be of interest to our families. We compile these resources together into one convenient page. Resources consist of internships, volunteer opportunities, and enrichment programs hosted by outside organizations. We encourage families to look through this every week and participate in programs that are of interest to them. Students are encouraged to utilize this resource to find meaningful activities which may enhance their passions and college competitiveness.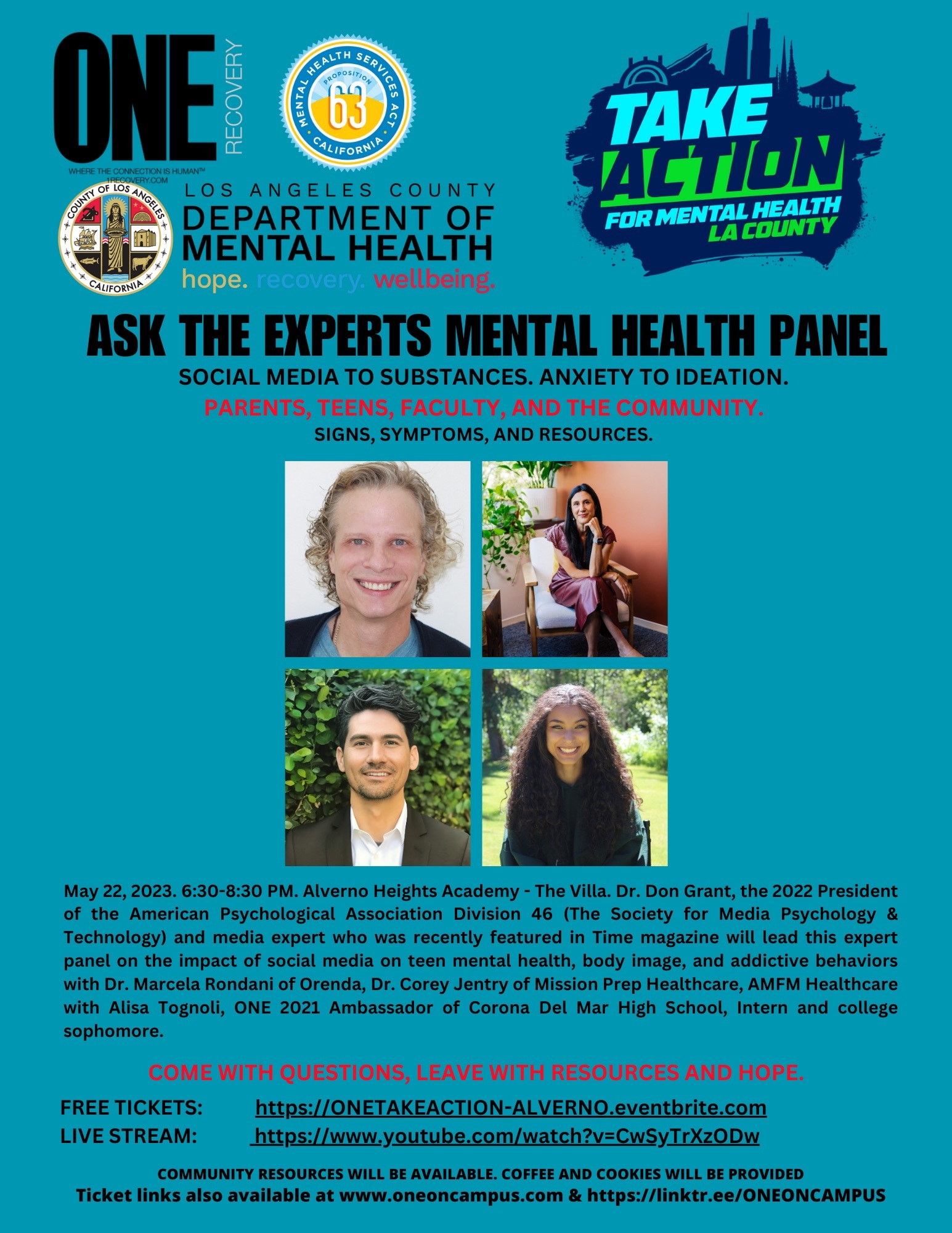 VOLUNTEER OPPORTUNITIES
Summer is a wonderful time for high school students to explore new interests, gain valuable experiences, and give back to their community. We encourage 10th through 12th grade students to volunteer in our Counselor in Training (CIT) program this summer to help children at Camp Kids Klub.

Our CIT program is designed to provide meaningful and rewarding experiences for high school students who are interested in working with children and developing leadership skills. As a CIT, students will work alongside experienced counselors and assist in planning and leading activities, supervising campers, and fostering a positive and inclusive environment.

Not only will students gain valuable skills and experiences, but they will also have the opportunity to make a positive impact on the lives of children in our program. Students will have the chance to build meaningful relationships with campers, learn about child development and behavior, and develop their own leadership styles.

PASADENA HERITAGE TECHNOLOGY TEAM
Pasadena Heritage is throwing the Colorado Street Bridge Party again
this year, on July 15th, after a five year break.

Gary Jones will be the lead of the Technology team and the event is going to be completely cashless this year. That will require a lot of hardware setup and trial runs well in advance of the event. Anyone that helps with this project will get valuable insights into mobile IT infrastructures and online event management and payment systems. He is looking for three or four hearty souls who are interested in helping with this, the time commitment would be about two to four hours per week from now until July 15th. It is a good opportunity for technology insights (wi-fi/networking, hardware configuration, payment processing) as well as an introduction to a major non-profit institution in the Pasadena community.

In interested please contact:
Gary Jones '80
(626) 201-0655
SCHOLARSHIPS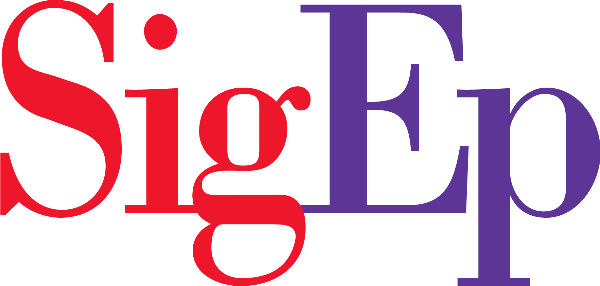 SigEp Balanced Man Scholarship

SigEp knows that the transition for graduating high school seniors to college can be tough, and the cost of college can create even more stress. We want to do our part to help. With college around the corner, we wanted to make sure you and the students you work with know that we have more than $300,000 in scholarship opportunities at over 140 campuses nationwide.
To qualify for the Balanced Man Scholarship, incoming students should submit an online application and enroll full-time at any of these institutions for the fall 2023 term (no essay required). Final deadlines vary by school, but the early application deadline for most scholarships is June 1, 2023. Applicants have no obligation to affiliate with or join SigEp to be eligible. This resource is intended to assist with college affordability while introducing students to campus life opportunities.
Information and application may be found here.
For detailed information on eligibility and what the scholarship covers click here.
Students may apply online at apply.kidschanceca.org




The Angels Wings Foundation (AWF) has a rich history of funding schools and orphanages, supplying healthcare, and supporting various social services for children in Thailand, as well as supporting educational opportunities for Thai students in the United States. This year's application is now open.

This unique scholarship is one of the only of its kind for the Thai community and is AWF Founder and President Porntip Bui Simon's way of honoring the unique heritage that we should all take pride in. Applicants must have at least one Thai parent to qualify for consideration. The application deadline is June 23, 2023.


Abbott and Fenner Scholarship Program

Abbott & Fenner Business Consultants are pleased to be able to continue with our scholarship program for the 17th year.
We will be awarding up to $1,000 to the winner(s) each year.
Scholarship Deadline - June 10, 2023.
Application Process
Students will submit an essay on the topic that appears on the scholarship page of our website. Full details are available on our site.

Incredible Health list of scholarships and grants for nursing students

Incredible Health is a leading career platform for nurses to get connected with full-time jobs, career resources, and a thriving community of other nurses in the U.S. We're looking for ways to help more nurses, especially those just getting started in the field, find the job they wanted. Check out their list of scholarships and grants.

Student Scholarship Awards from Study.com

Study.com has recently developed scholarships to help make higher education more accessible.
Our Student Scholarship Awards from Study.com were designed to help students ease the financial burden that comes with earning a college degree. These scholarships each offer a $500 academic award to their winners, and have an application deadline of September 1st. Here are the scholarships featured on our scholarship awards page:
We want to help as many students as possible. If you feel these scholarships would provide beneficial resources to your community, please feel free to link to them on your College Financial Aid page.


BigSun Scholarship

The BigSun Organization is proud to be able to continue to help young athletes succeed in their academic pursuits. We are offering an annual scholarship to a deserving student. All student-athletes are eligible for this award, regardless of which sport they are participating in or what their capacity in that sport is.
Deadline - June 19, 2023
Amount of Award - $500.00
The successful applicant will be a high school senior or be attending a post-secondary institute and currently involved in some sport at that institution or in the community..
Please visit our website at http://www.bigsunathletics.com to learn how to apply.
SUMMER ENRICHMENT PROGRAMS

New This Summer: Medicine and Law & Government +Live

We're excited to announce that Georgetown University's Pre-College Online Program is offering a new supplemental opportunity this summer: +Live. These engaging, live online events are held on select weekdays, span a variety of topics, include activities with experts in the field, and allow students to collaborate with fellow students from around the globe
Here's how it works:

Students apply for the summer courses that interest them.
If they're admitted, they'll be eligible to purchase +Live during checkout along with the course(s) they selected.
While we're offering +Live with a focus on medicine or law & government, all students are welcome to participate.
Project LEAP 2023

Application is now open to current freshmen and sophomores. Students can apply by clicking this link: https://www.leaptheproject.com/apply.
Our program includes:
Up to $25k in scholarship funds
4 in 1 aptitude and career assessments
College and career workshops
Internships and volunteer opportunities
Authentic career discovery
Personalized support from experienced mentors
College Application Assistance
DEADLINE: May 26th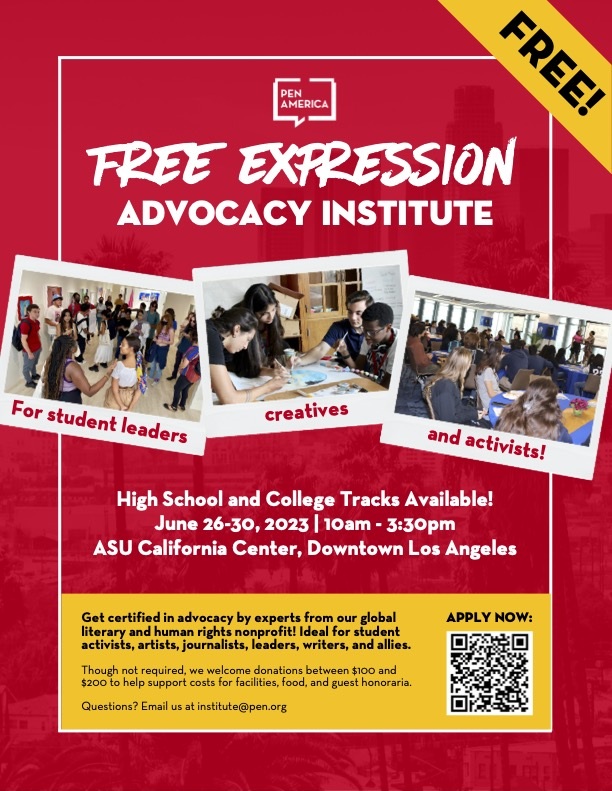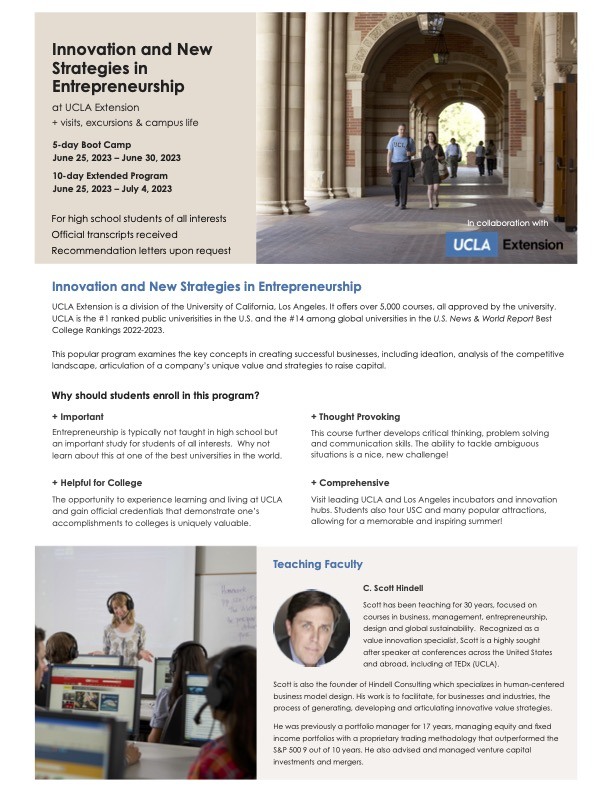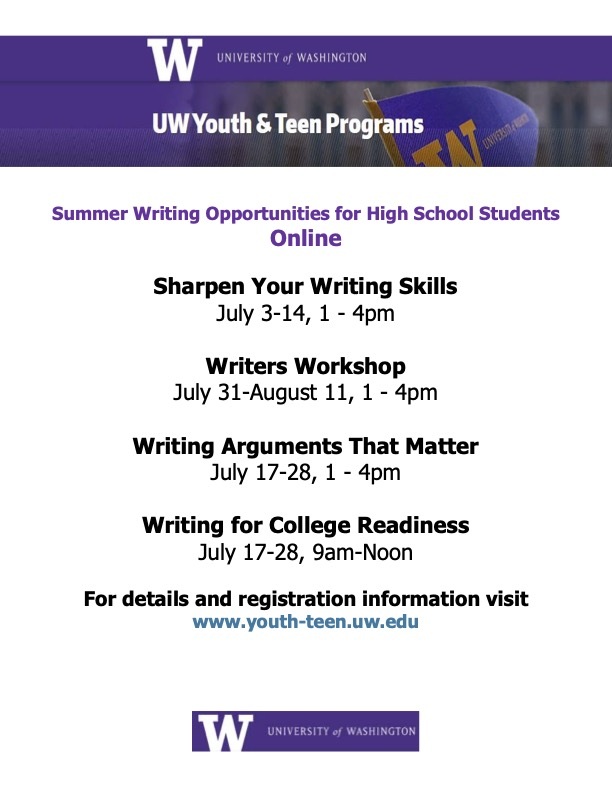 To learn more visit us online at UW Youth & Teen Programs.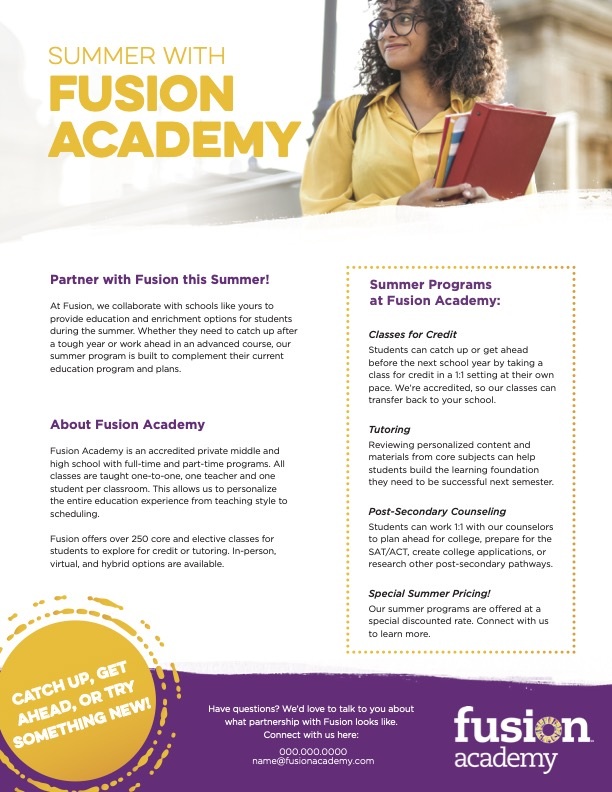 Contact:
Vailet Yarijanian, MA, Director of Outreach, Pasadena Area
Direct: 310-745-3553
vyarijanian@fusionacademy.com
Windows on Williams
Windows on Williams (WOW) gives high school seniors the opportunity to spend three all-expenses-paid days at Williams. WOW is a selective program open to high school students in the U.S. and Puerto Rico; preference is given to high-achieving students who couldn't otherwise afford to visit Williams.
WOW participants stay in dorms with current students, attend classes, meet with professors and learn about our admission process and extraordinary financial aid program.
The fall 2023 WOW dates are Thursday, September 28 - Saturday, September 30. We recognize these dates may not work for any number of reasons, including observance of religious holidays, school commitments or other conflicts. If you're interested in learning more about Williams outside of WOW, you can do so on our website and through some of our virtual programming.
There are two application deadlines:
Deadline 1: July 1 Decision by: July 31
Deadline 2: August 1 Decision by: August 31
Apply by either deadline here.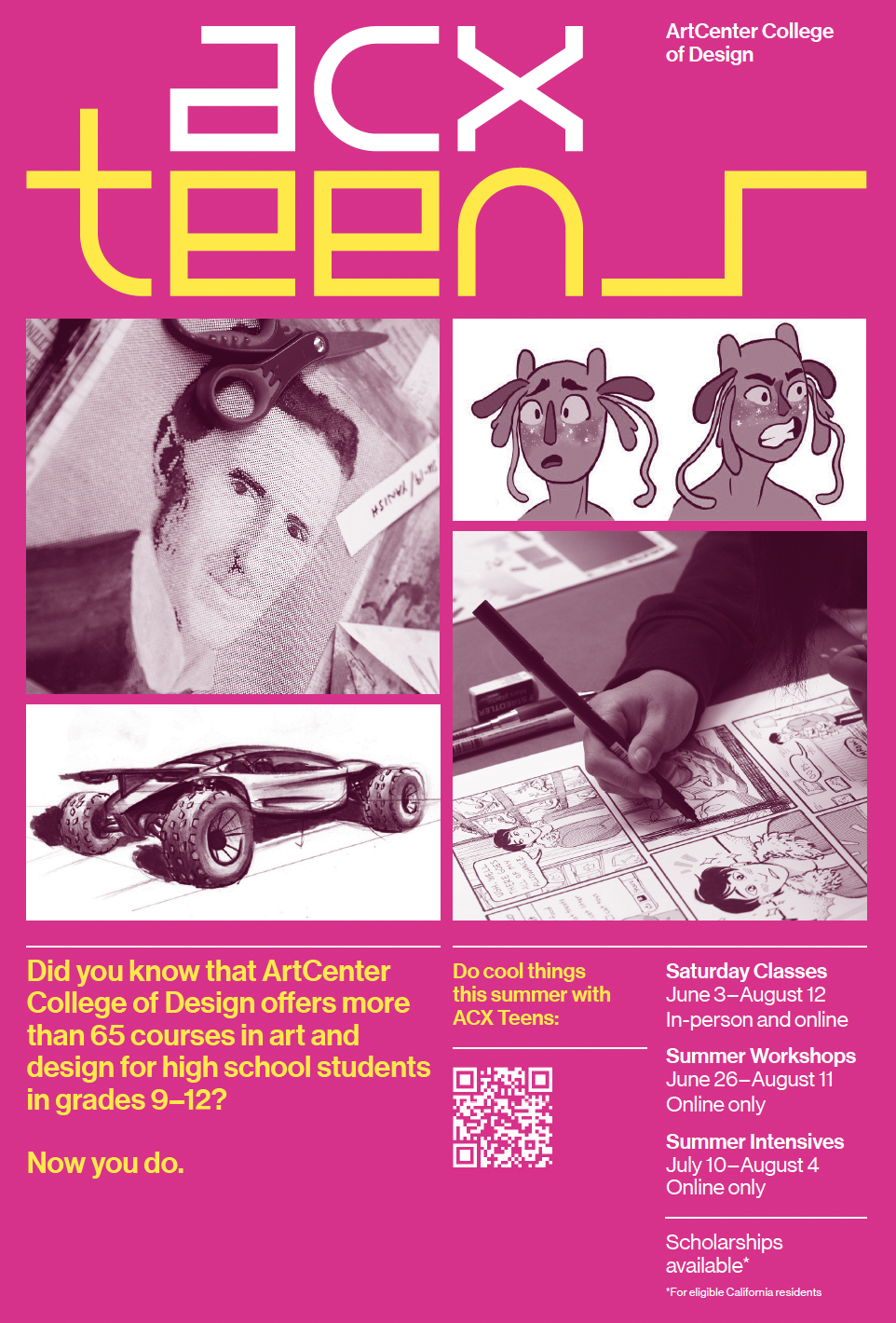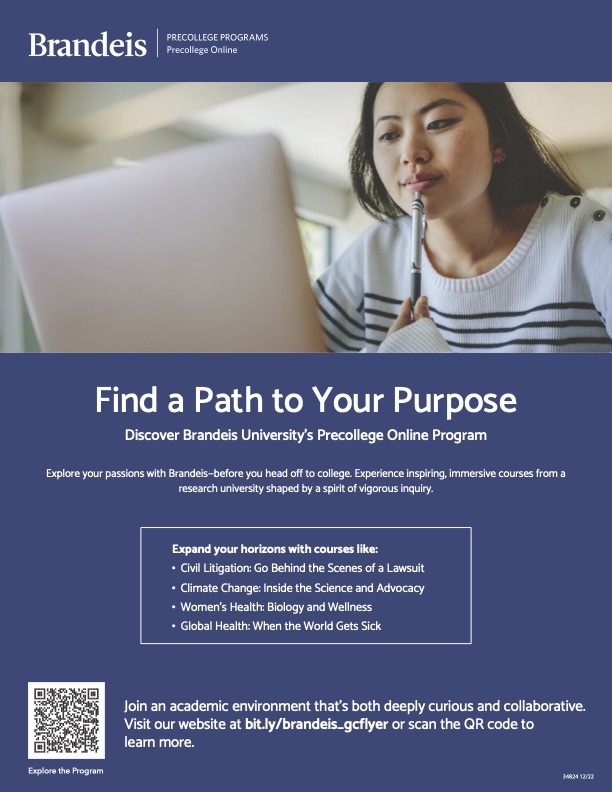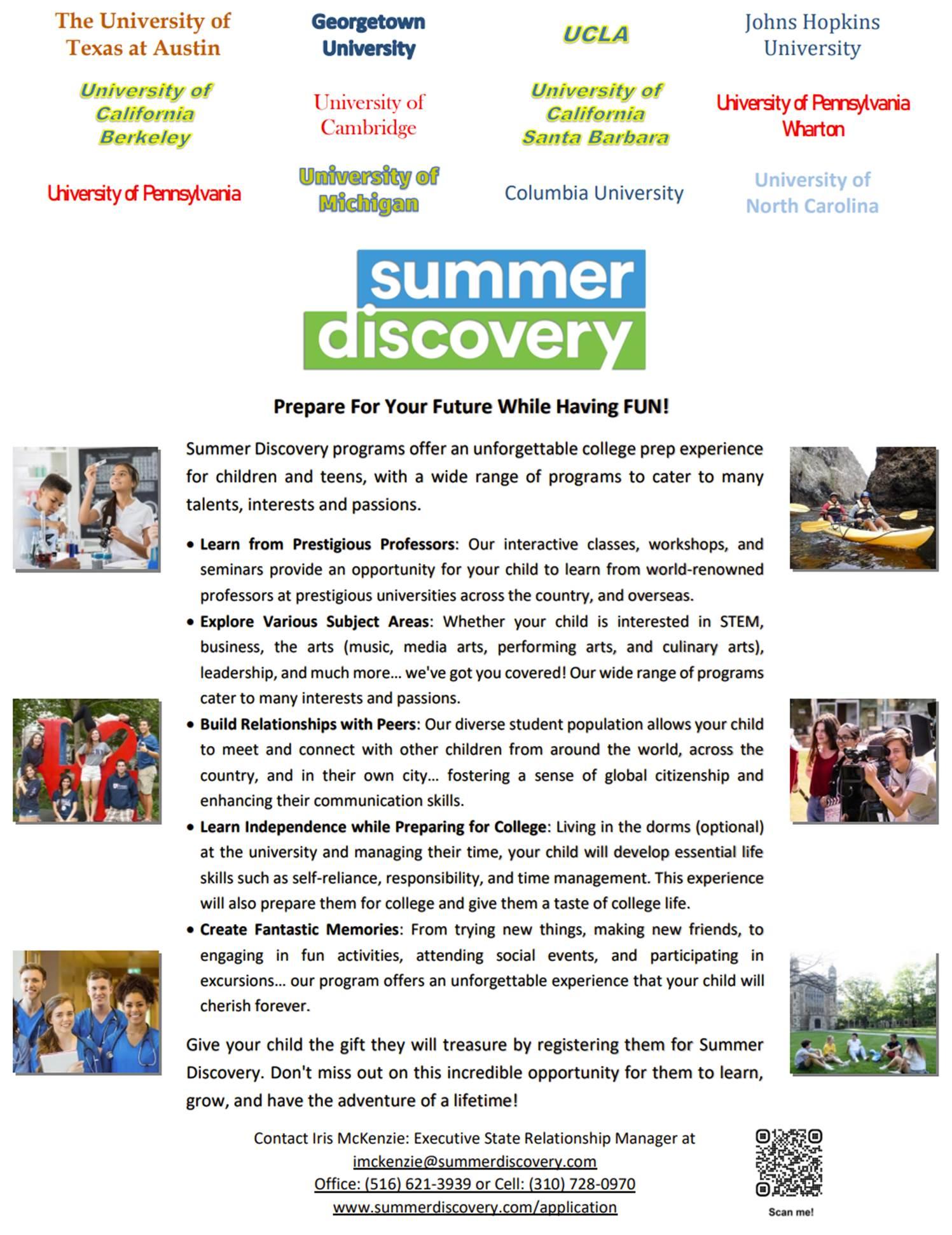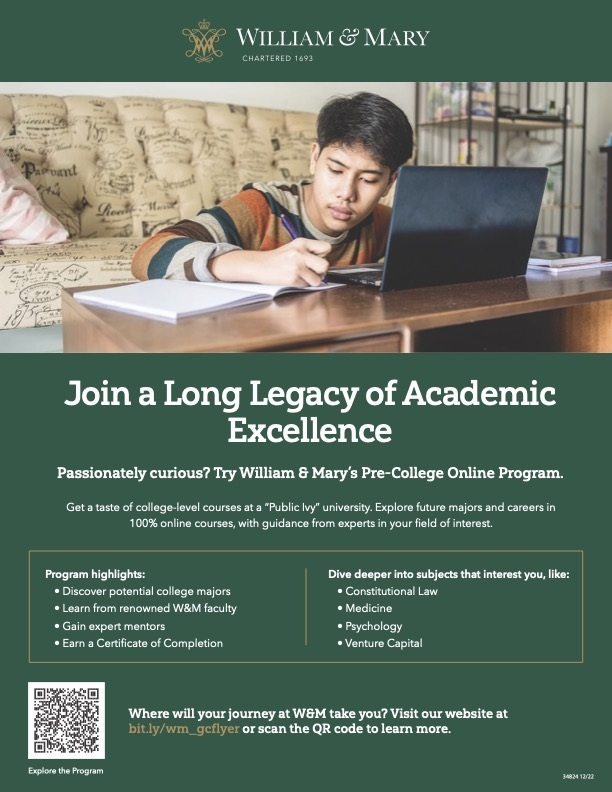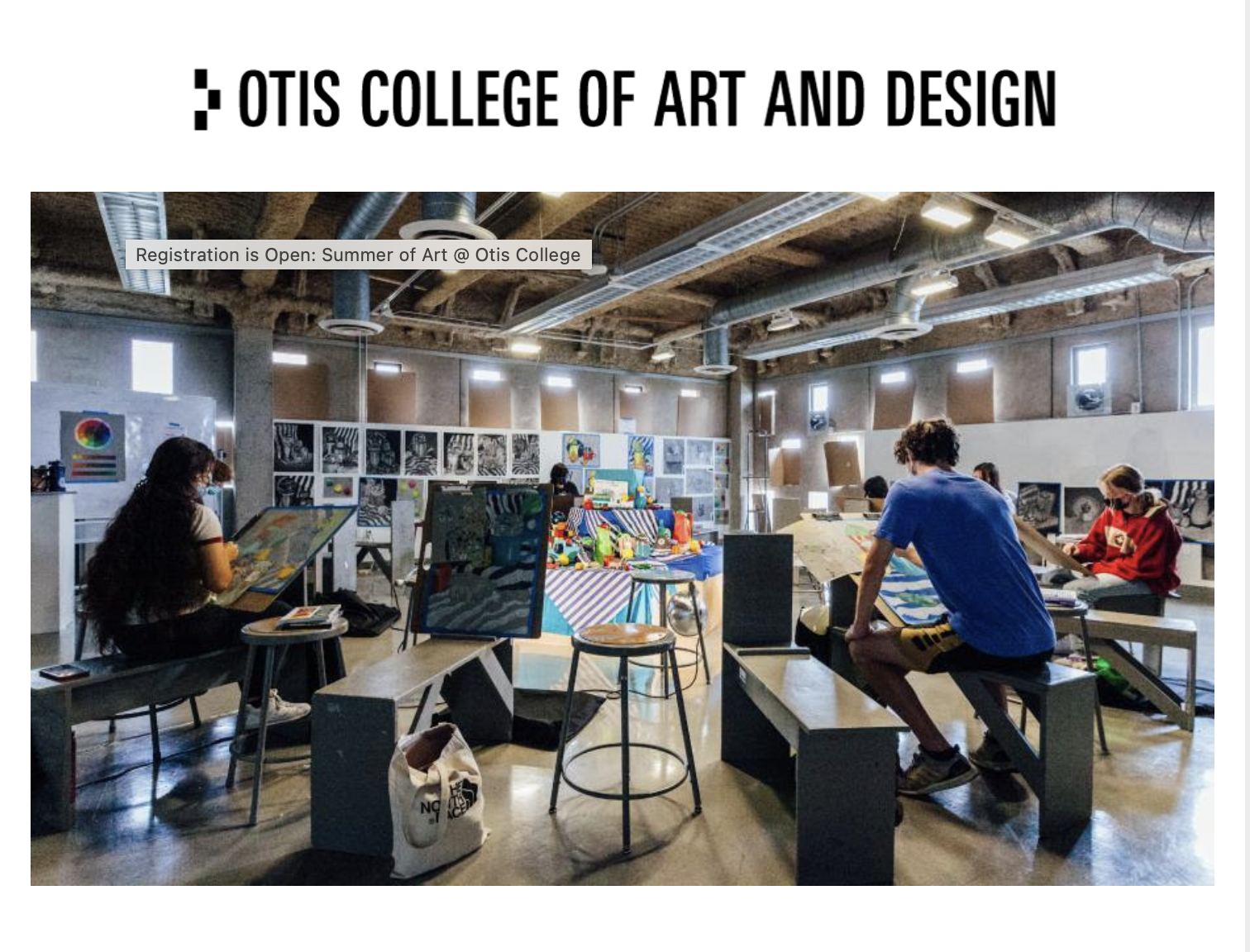 Discover Summer @ Otis
Summer is the best season at Otis College Extension. Make yours unforgettable by registering for one of our upcoming pre-college or youth programs. Our Summer of Art and Summer Youth Camps encourage creative exploration, develop principles of art and design, and boost artistic self-expression. Taught by practicing, professional artists who are also skilled educators, our programs are designed for young artists of all skill levels.
Courses run weekly from July 5 – July 28 with classes held on-campus from 9:00 a.m. to 4:30 p.m. PST
Courses run weekly between June 20 – August 11 with classes held on-campus from 9:00 a.m. to 4:15 p.m. PST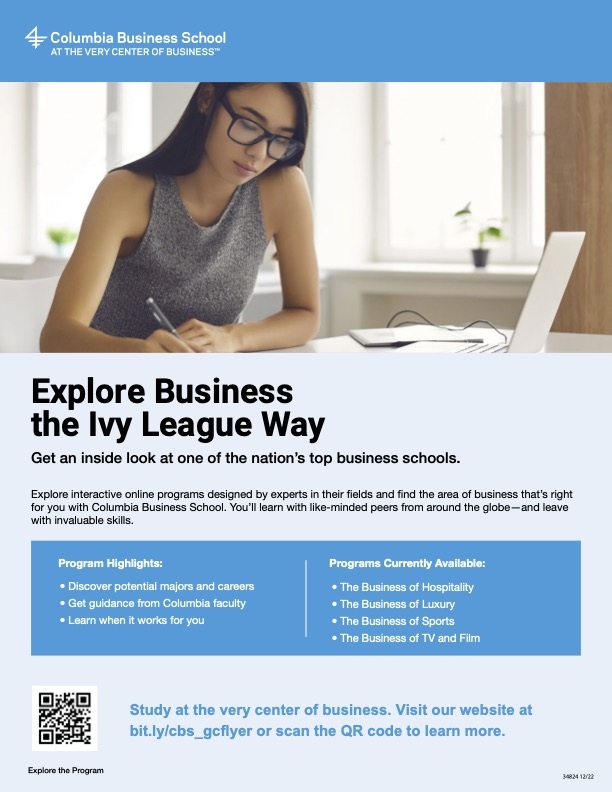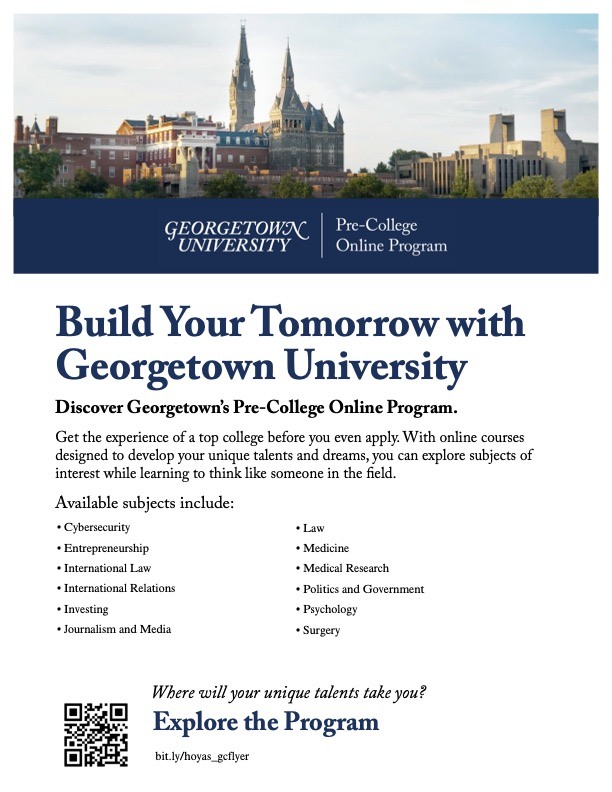 Elevate College Prep at Illinois Tech—Chicago's only tech university and a nationally ranked research university—offers a one-of-a-kind pre-college summer program that sets young learners up for success in college and their careers.
Registration for summer 2023 programs is now open!
Elevate College Prep summer programs provide middle and high school students with hands-on learning, mentorship, and career exposure in STEM and other dynamic fields. Topics include sustainability, next-generation technology, computing and security, game development, cybersecurity, pre-law, robotics, business, architecture, and more.
Options include daytime, online, and residential programs. Students can also take courses that will earn them college credit.
Learn more about Elevate College Prep's summer program offerings and register today.
UMass Amherst has several new pre-college programs available this summer for rising 10th - 12th graders. Our pre-college programs offer high school students firsthand experience with college-level academics and campus life. They're a great way for students to explore potential majors. Please share these opportunities with your students!

New Pre-College Programs for Summer 2023

Residential Programs
Online Programs
UMass Amherst Pre-College programs offer both residential and online options. All programs are taught by UMass faculty and advanced graduate students, and feature project-based learning. For more program details (including fees and scholarships), please visit our website.
DEADLINE: June 1st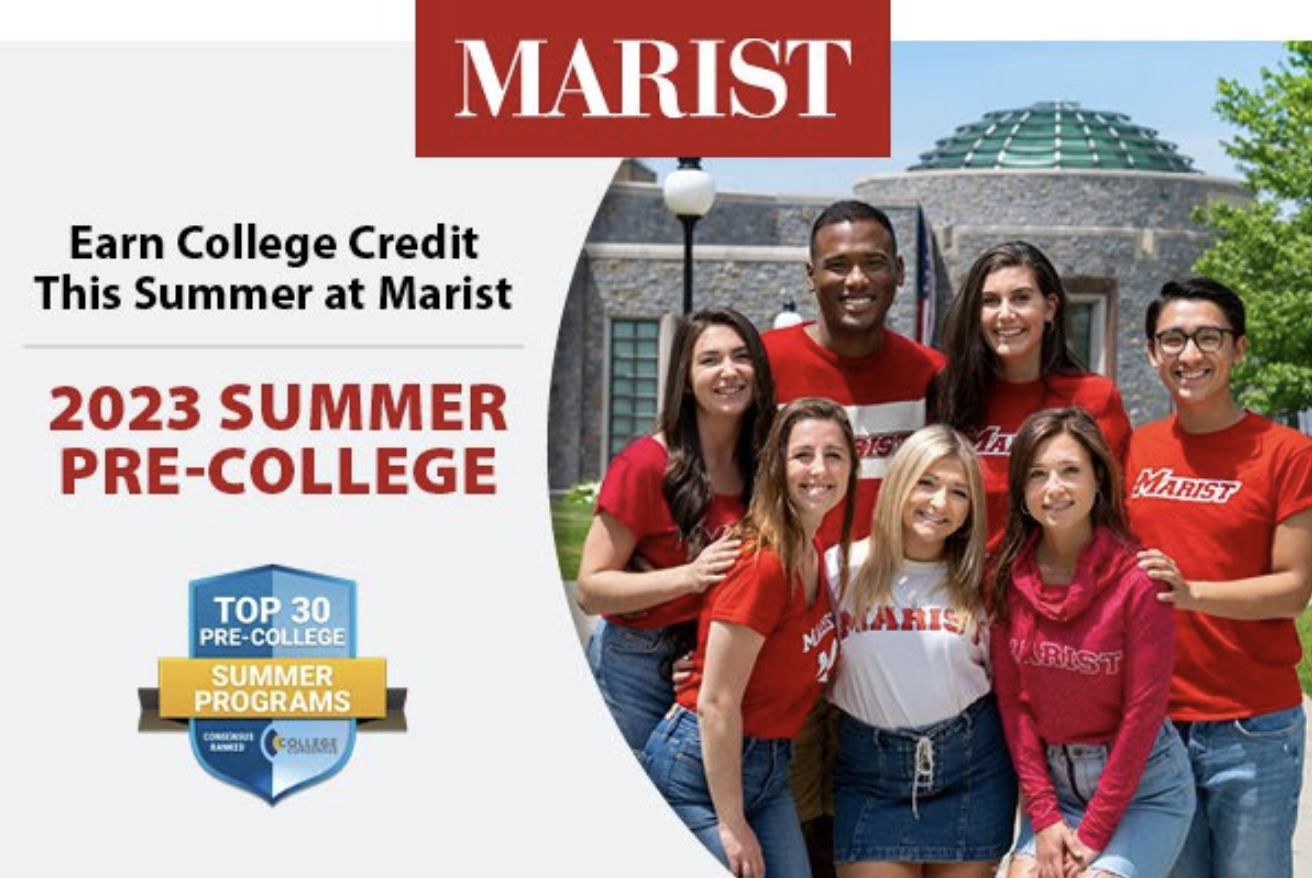 This summer, Marist is offering more than 20 unique In-Person and Virtual Summer Pre-College programs, giving students the opportunity to earn three transferable college credits while they're still in high school!
Some of our 2023 Summer Pre-College programs include:
Criminal Justice
Pre-Law
Fashion Merchandising
Pre-Health
Broadway at Marist
Game Design
The free application for 2023 Summer Pre-College is currently live! A complete application requires a personal essay, high school transcript, and recommendation form. Applications are reviewed on a rolling, space available basis per program.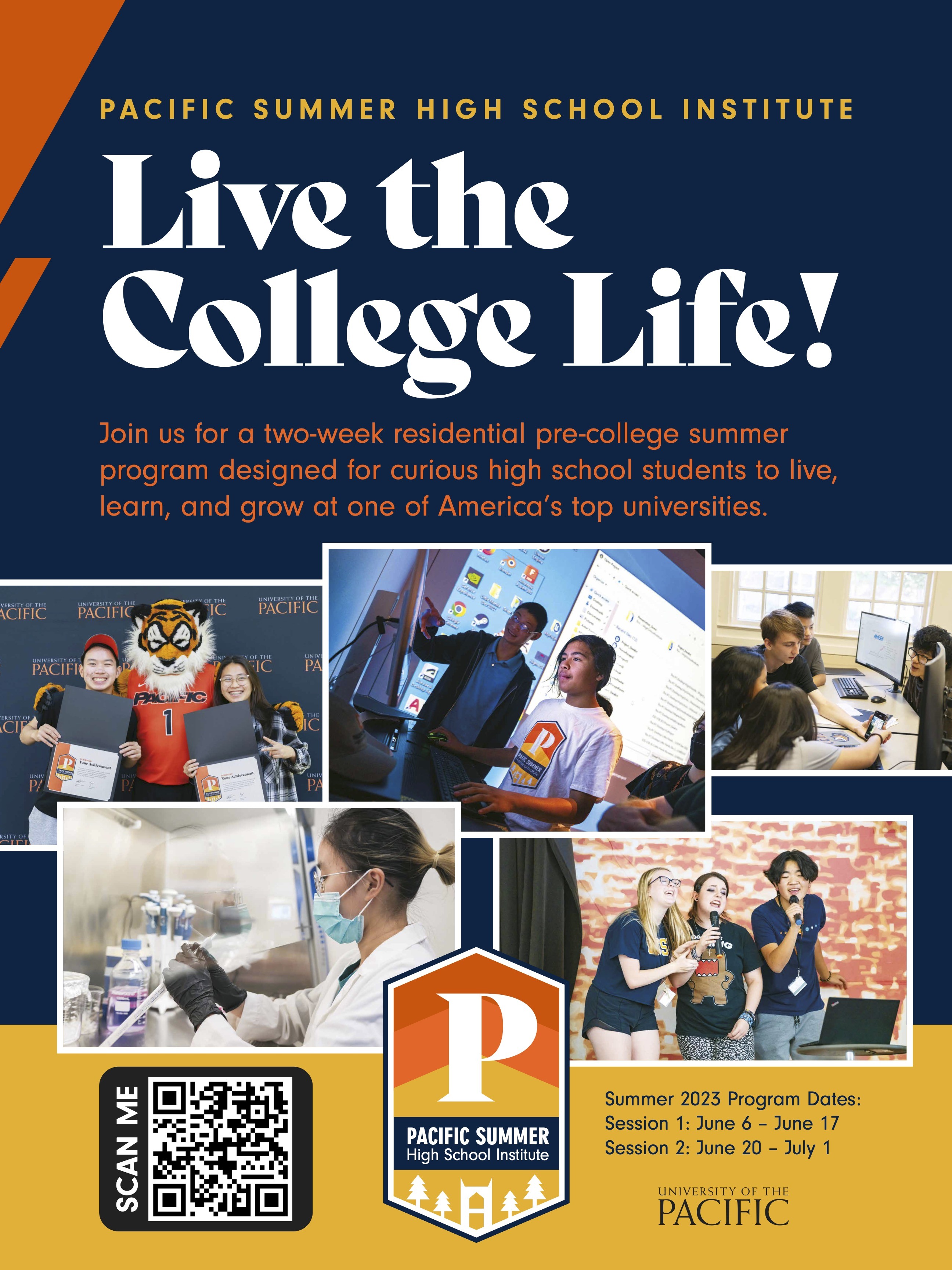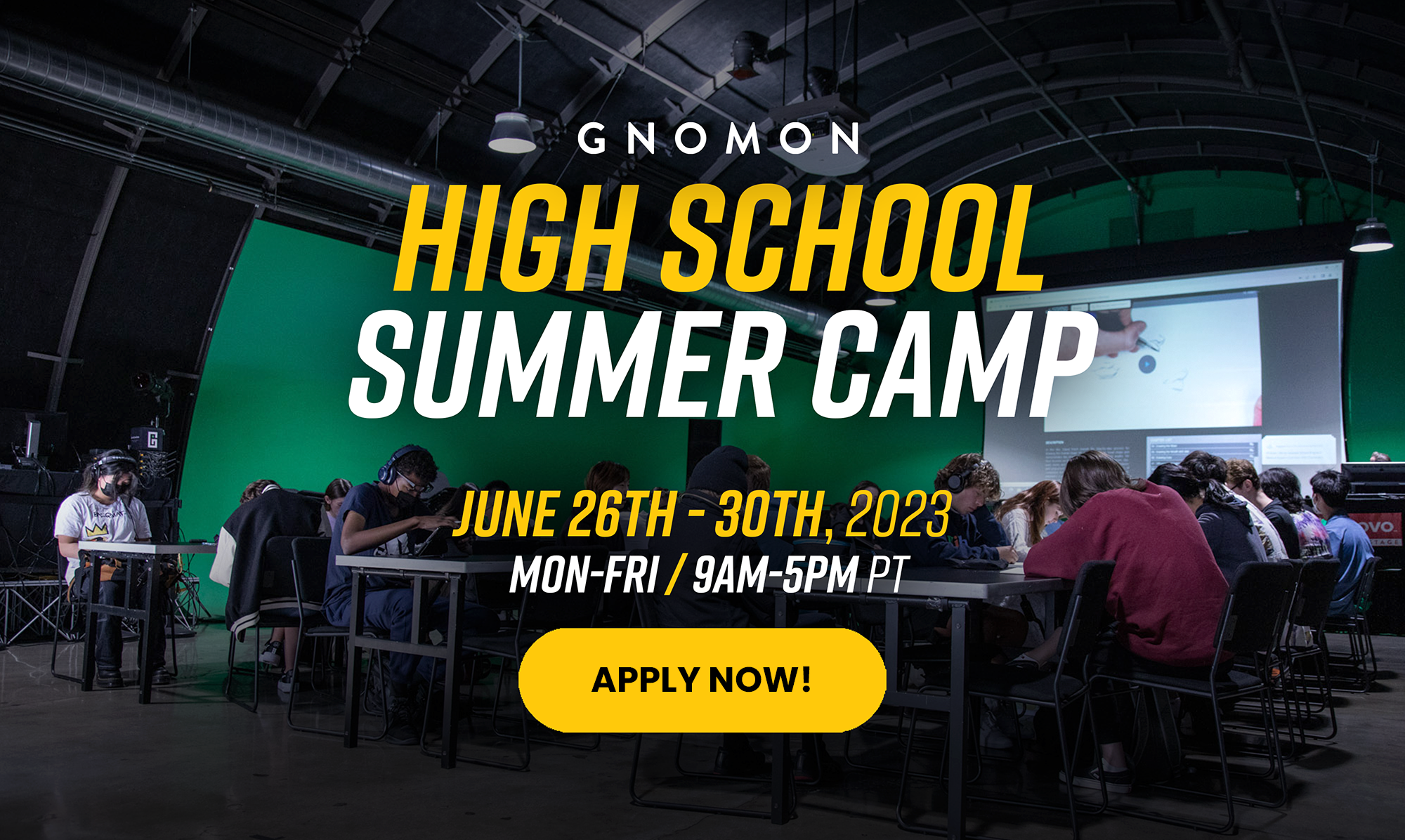 Gnomon's High School Summer Camp is now accepting applications! Join us in June for a week of classroom projects, visits from award-winning industry professionals, and the opportunity to meet fellow artists.
Gnomon's High School Summer Camp is designed to empower young artists by engaging their creativity, curiosity, and passion for entertainment design. High school students are introduced to various forms of artistic expression in the fields of animation, visual effects, and games. Classes will be held on Gnomon's Hollywood campus, and students can choose from one of five courses:
• Character and Creature Design
• 3D Computer Graphics
• 3D Character Animation
• 3D Digital Sculpting
• 3D Worldbuilding for Games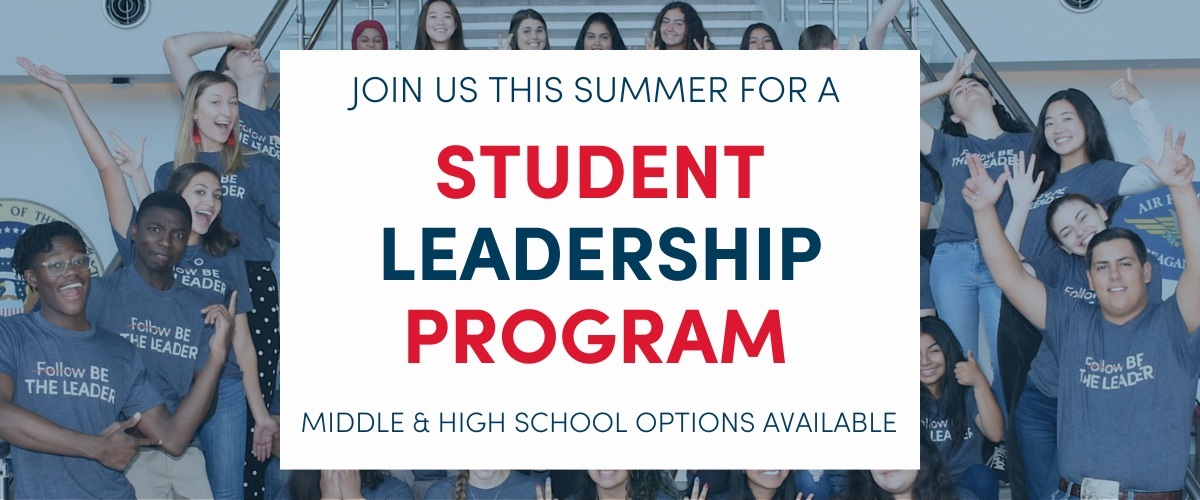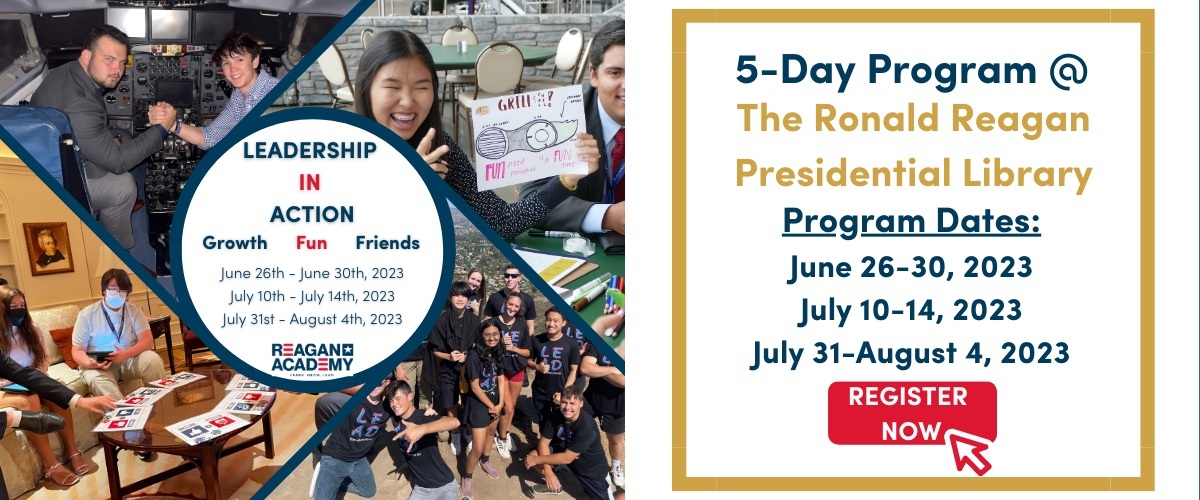 Next summer, we are offering five pre-college programs, each of which provides rigorous and collaborative college life experiences that will enable students to gain a strong sense of their personal and academic potential. Here is a brief overview of each:

Summer Preview is a one-week, non-credit residential or commuter program in which students explore one subject of interest while previewing the college experience. Students must be entering eighth grade or their freshman or sophomore year of high school in fall 2023.


Northeastern Accelerate Pre-College Programs 2023
Our residential Boston and Oakland campus programs are taught by our internationally acclaimed faculty, allowing students to gain extensive, hands-on, experiential education in subjects including engineering, health sciences, ethics & emerging technologies, entrepreneurship, and more. Accelerate Pre-College Programs combine innovative content, experiential learning, and a world-class environment—giving talented high school students a true Northeastern experience.
The Application Process
Our Summer 2023 residential programs are designed for rising juniors and seniors. We are looking for talented, highly motivated students who are passionate about the subject area, and who are ready for a rigorous program. We mimic the Northeastern undergraduate application review process by performing a holistic review—examining all areas of the application (academic, extracurricular, etc.). equally. Application requirements include:
Transcript: An unofficial high school transcript or report card.

Personal statement: A short statement (maximum of 600 words) describing the student's passion for the subject matter, their motivation for enrolling in the program, and what they hope to gain from the experience

Recommendation: Students may submit a teacher or counselor recommendation, but this is not required.

Financial aid: When completing the application, there is also a financial aid section for consideration of our need-based aid awards.
More information on the application and financial aid, including important deadlines, can be found on our website.




DISCOVER LA SALLE
La Salle College Preparatory was founded in 1956. Today, we are the only truly diverse and co-educational Catholic high school in Pasadena.