President's Message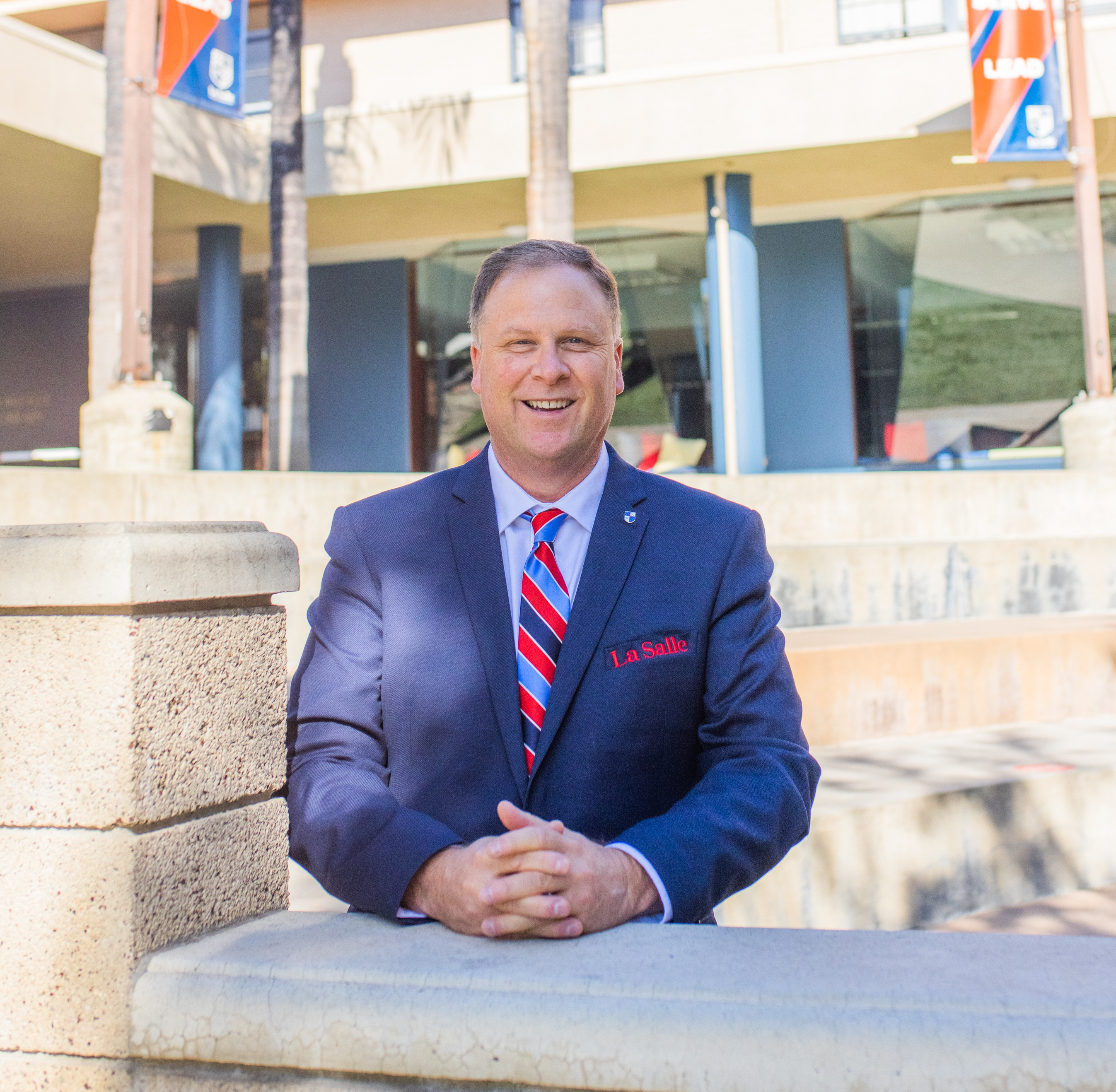 Perry K. Martin, M.Ed. President
"You, too, can create miracles by touching the hearts of the children entrusted to your care!" — Saint John Baptist de La Salle
This statement/meditation written over 300 years ago by our Founder is one of my favorite Lasallian quotes. I believe it captures the essence of the vision and mission of Lasallian Education. An educational system that today consists of over one-million active students in over 80 countries. Since opening in 1956, our school has been inspiring young people to learn, serve and lead through our Lasallian, Catholic traditions. We work to offer our community of curious and capable students opportunities that develop and nurture personal growth through exploration and discovery.
Perched atop our foundation of an incredible heritage, we look to the future, inspiring and preparing our next generation of lifelong learners to leave a lasting, positive impact on their communities and the world around them. As you browse our website, I hope you get a sense of our beautiful campus and rich academic, arts, athletic, and extracurricular offerings. La Salle's curriculum achieves a balance between college preparatory classes, religious education, enrichment opportunities, and service-learning.
I feel so fortunate to be your new school President and my wife Leann and I look forward to getting to know you. Throughout my career, I have served in a variety of positions both at the elementary and high school levels. I began my teaching career in Saudi Arabia working as a teacher and dean for 14 years. Upon returning to the United States, I transitioned into Catholic education, first, as Principal of Sacred Heart Catholic School in Medford, Oregon, then as Principal/President of Marist High School in Eugene, Oregon, and, most recently, President of Maryknoll Schools in Honolulu. I began my work at La Salle on June 1, 2020.
We look forward to helping you learn more about our community. We believe La Salle is more than just a school, it is a family.

Perry K. Martin, M.Ed.
President
DISCOVER LA SALLE
La Salle College Preparatory was founded in 1956. Today, we are the only truly diverse and co-educational Catholic high school in Pasadena.