Counseling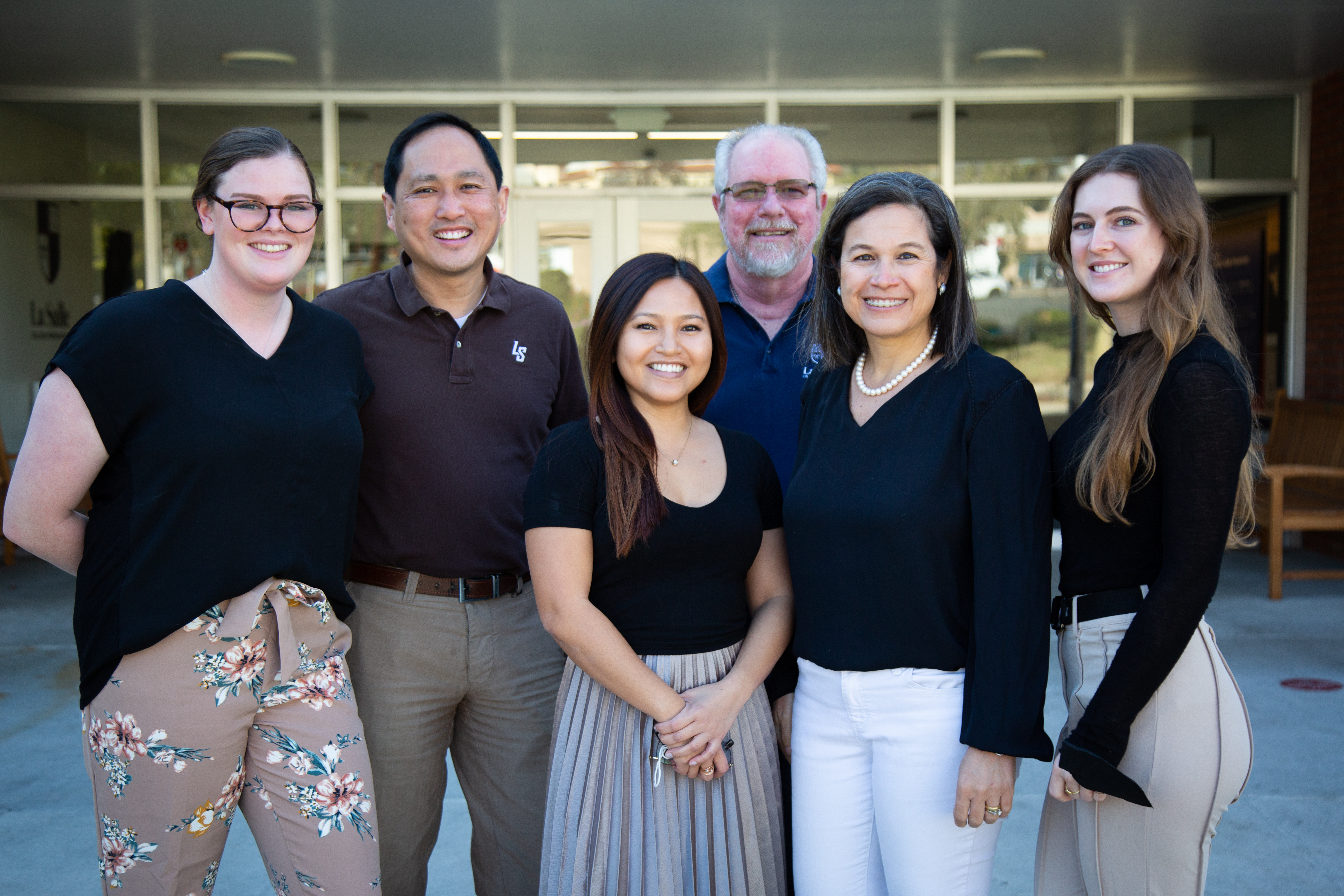 The mission of counseling at La Salle College Preparatory is to nurture, inspire, challenge and motivate our students to recognize the uniqueness of their spiritual, intellectual, emotional, physical, and artistic potential. In partnership with parents and teachers, the counselors serve as advocates for the students entrusted to our care.
Students are assigned the same counselor for all four years who will assist them in the planning of their programs of study. Counselors meet individually with students at least twice a semester and more often as needed. Counselors individualize their services to each student's needs to help them find their best fit academic opportunities and postsecondary options. In doing so, counseling is formalized into interconnected components that help to serve the La Salle community.
Counseling Department Belief Statement
The counselors of La Salle College Preparatory believe that all students have:

Inherent value as a person;

The gifts and capability to become extraordinary people both on and off-campus;

Access to services in the academic, college and career, and social-emotional domains.
The La Salle College Preparatory comprehensive school counseling program will:

Be planned and coordinated by the Assistant Principal for Curriculum and Instruction, Director of Counseling, Learning Specialist, and Counselors with the input and collaboration from parents, faculty, staff, alumni, and community representatives;

Use data to evaluate and shape program development;

Be evaluated on an ongoing basis.
And that all counselors at La Salle College Preparatory will:

Proactively monitor students' progress;

Abide by professional ethics;

Participate in regular professional development to enhance and maintain quality programs
DISCOVER LA SALLE
La Salle College Preparatory was founded in 1956. Today, we are the only truly diverse and co-educational Catholic high school in Pasadena.