Theatre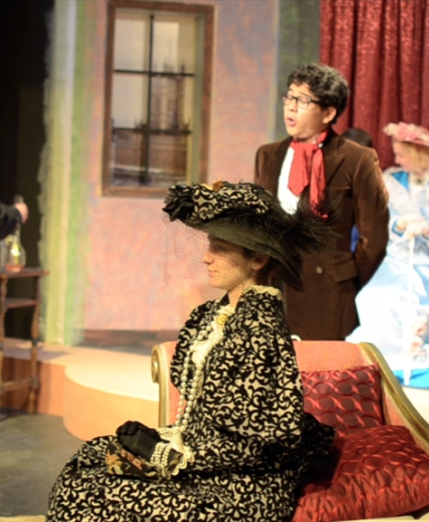 The La Salle College Preparatory Theatre Department is comprised of students in theatre courses as well as students involved in the department's production and activities. La Salle Theatre produces three major productions each year - a fall play, a winter play and a spring musical. Any student who is academically eligible can audition for these productions or participate on a technical crew. 
 Student involvement may include acting, musical accompaniment, stage and costume design, lighting crew, sound crew, stage crew, advertising and promotion, ticket sales, and other behind-the-scenes activities. 
In addition to these productions, students participate in DTASC (Drama Teachers Association of California) competition in the fall semester. We seek to be an inclusive, creative, and collaborative department where artistic and personal growth are our highest goals.
"Aeschylus and Plato are remembered today long after the triumphs of Imperial Athens are gone. Dante outlived the ambitions of thirteenth-century Florence. Goethe stands serenely above the politics of Germany, and I am certain that after the dust of centuries has passed over cities, we too will be remembered not for victories or defeats in battle or in politics, but for our contribution to the human spirit."
-John F. Kennedy-
DISCOVER LA SALLE
La Salle College Preparatory was founded in 1956. Today, we are the only truly diverse and co-educational Catholic high school in Pasadena.