March 24, 2022
Ethan Sandoval Wins $5K National Honor Society Scholarship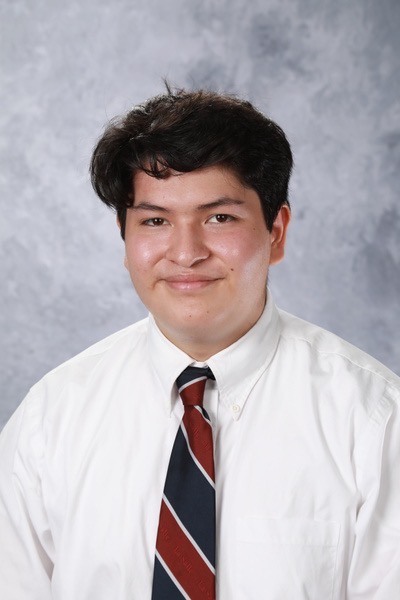 The National Honor Society (NHS) is excited to announce that Ethan Sandoval, a senior at La Salle High School from Pasadena, California, has been selected as a finalist and winner of a $5,625 NHS Scholarship. Ethan was chosen from nearly 10,000 applicants. The NHS Scholarship program is supported by NHS's parent organization, the National Association of Secondary School Principals (NASSP).  
Ethan Sandoval lives and breathes one NHS pillar in particular: character. A few years before he earned a Presidential Merit Scholarship to attend La Salle High School, a private high school in Pasadena, CA, he was diagnosed with T-cell acute lymphoblastic leukemia and endured almost four years of life-saving treatments, which left him with a permanent physical disability of foot drop. For two years, he has served as an officer of the Key Club. He was inspired to join because of the club's fundraising work for a cause that's close to his heart: the Pediatric Trauma Program. This year, he was nominated to the Leukemia & Lymphoma Society's Students of the Year Program. Ethan has channeled his resiliency and strong character into taking advantage of academic opportunities available to him. For example, through community college courses and Stanford University's Summer Session, he has learned five different programming languages, and he plans to study computer science in college. Ethan is also the co-captain of his school's Robotics Club, a Patrol Leader in Boy Scouts, and the founder of his school's American Red Cross Club.
"I am humbled to recognize these outstanding student leaders for the tremendous work they've done for their communities," said NASSP CEO Ronn Nozoe. "We hope that honoring the hard work of students like Ethan will inspire others to rise to the challenges of the moment. Their ability and resilience to persevere in the face of uncertainty bodes well for our future."
The scholarships recognize students who demonstrate support of the four pillars of NHS membership: scholarship, service, leadership, and character. One national winner will receive $25,000, while 24 finalists each earn a $5,625 scholarship. In addition, 575 semifinalists will receive $3,200 scholarships. For the first time ever, NASSP is bringing the finalists together, with their NHS student advisers, and announcing the national winner at a gala on the evening of April 25.
DISCOVER LA SALLE
La Salle College Preparatory was founded in 1956. Today, we are the only truly diverse and co-educational Catholic high school in Pasadena.