September 02, 2021
CANCELED - Lancer Football vs Burbank Bulldogs - Friday, September 3rd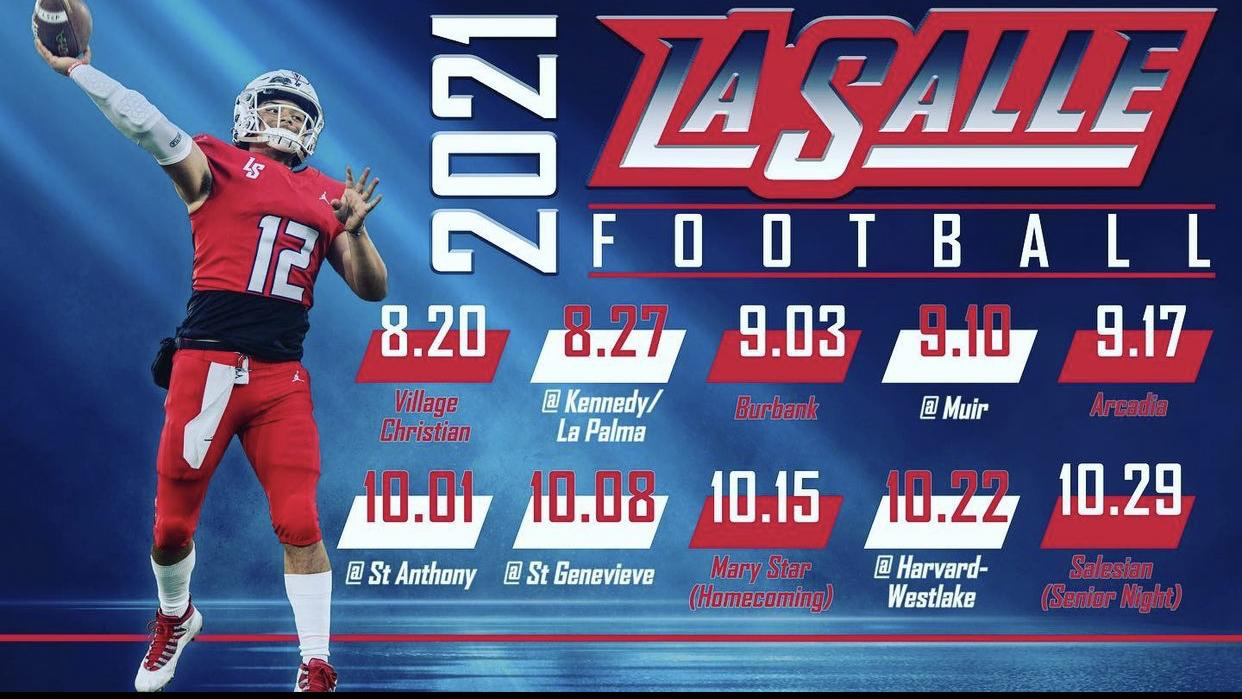 Good Evening La Salle Community,

This evening, our COVID-19 Compliance Officers received notification from La Salle's COVID-19 testing company, Covid Testing Today, that an individual on La Salle's football team tested positive for COVID-19 on September 1, 2021. We are currently working through our close contact protocols (within 6 feet for a total of 15 minutes or more within two days prior to the positive test) to alert any party that will need to quarantine or test. Our COVID-19 Compliance Officers will only contact individuals and families who were directly in close contact with the student-athlete who tested positive.
We have been in contact with Burbank High School Athletic Administration this evening and, out of an abundance of caution, our game tomorrow evening (Friday, September 3rd) has been canceled. We are actively working on processing refunds to those that have purchased admission tickets to the football game. We will send out additional information as we finalize the refunds.
Thank you for your continued support and understanding as we continue to prioritize the health and safety of your children and our school community. If you have any questions, please contact us at deans@lasallehs.org.
Sincerely,
Kjersti Holyfield & Kate Williams
COVID-19 Compliance Officers
Associate Deans of Student Development and Accountability
Jamal K. Adams
Principal


DISCOVER LA SALLE
La Salle College Preparatory was founded in 1956. Today, we are the only truly diverse and co-educational Catholic high school in Pasadena.