August 24, 2021
Andy Nieto, P'18, '24 Selected as Lancers Baseball Head Coach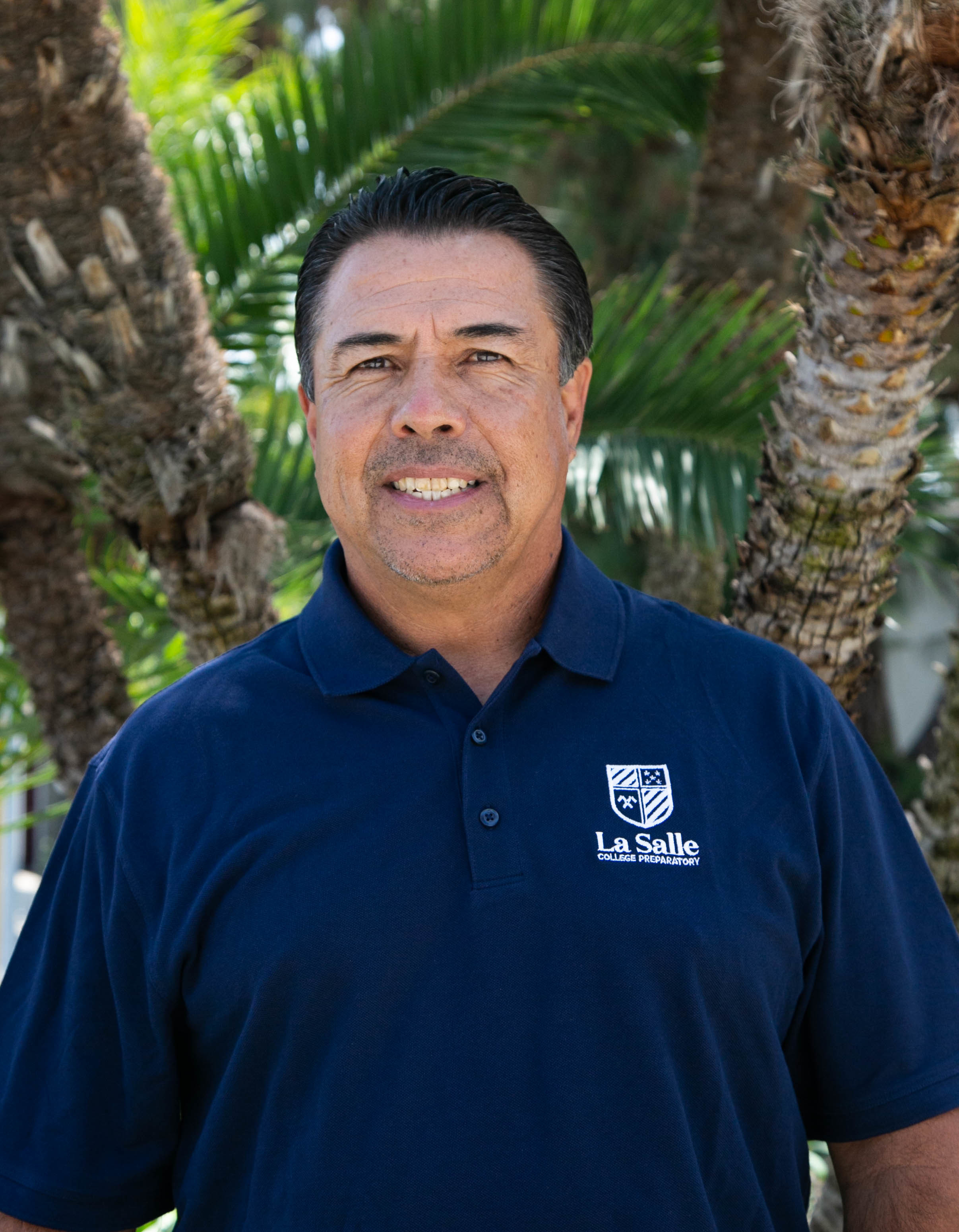 August 21, 2021

Today, La Salle College Preparatory announced the selection of Coach Andy Nieto, P'18 as the new head baseball coach, effective August 23, 2021. Nieto comes to La Salle after serving as baseball coach and teacher at Damien High School in La Verne this past summer. He played college baseball at Cal State Fullerton and professionally in the Chicago White Sox and Detroit Tiger organizations.
Nieto's appointment as head baseball coach comes after a detailed search and interview process that was led by Athletic Director Brandon Lincoln. Ultimately, it was Nieto's extensive coaching experience and commitment to the Lasallian mission that made him the right fit. During his time at Damien High School, Nieto transformed the program, winning three championships in the highly competitive Baseline League and culminated by setting a school record of 14 consecutive victories on its way to the league title in the 2019 season. Prior to his tenure at Damien, Nieto had an eight-year run at Bishop Amat, where he won a total of four CIF Southern Section Championships.
"In selecting Andy as our new head baseball coach, we are confident in his ability to coach and guide our students to succeed both on and off the field," said Athletic Director Brandon Lincoln. "He will be an outstanding addition to La Salle because of his work ethic, expertise, and dedication," he added.
Nieto began his coaching career at Cantwell Sacred Heart of Mary High School, where he won three league titles in four seasons. He then joined the staff at East Los Angeles College for a year before serving as head coach at Glendale College. From 1997 to 2006, he worked under as a key assistant to the legendary, late Mike Gillespie at USC, a span during which the Trojans went to the College World Series three times and won their most recent National Championship in 1998. He coached the West in the memorable 2011 Perfect Game All-Star Classic at Petco Park in a game featuring no less than 11 future major leaguers.
"I am thrilled to be joining the Lancer family in this capacity," said Nieto, who is a current parent to a sophomore and parent of an alum. "I look forward to working with these talented young men on the field and am looking forward to bringing an exciting and highly competitive brand of high school baseball to La Salle," added Nieto.
For more information about Lancer Athletics, email athleticdepartment@lasallehs.org.
Media Contact:
Keenan Kurihara
Chief Communications Officer &
Director of Enrollment Management
Office: (626) 696-4360
Cell: (808) 225-1553
Email: kkurihara@lasallehs.org

DISCOVER LA SALLE
La Salle College Preparatory was founded in 1956. Today, we are the only truly diverse and co-educational Catholic high school in Pasadena.