July 11, 2023
Medical Bootcamp with the CARLOW Center of Medical Innovation and St. Mary's School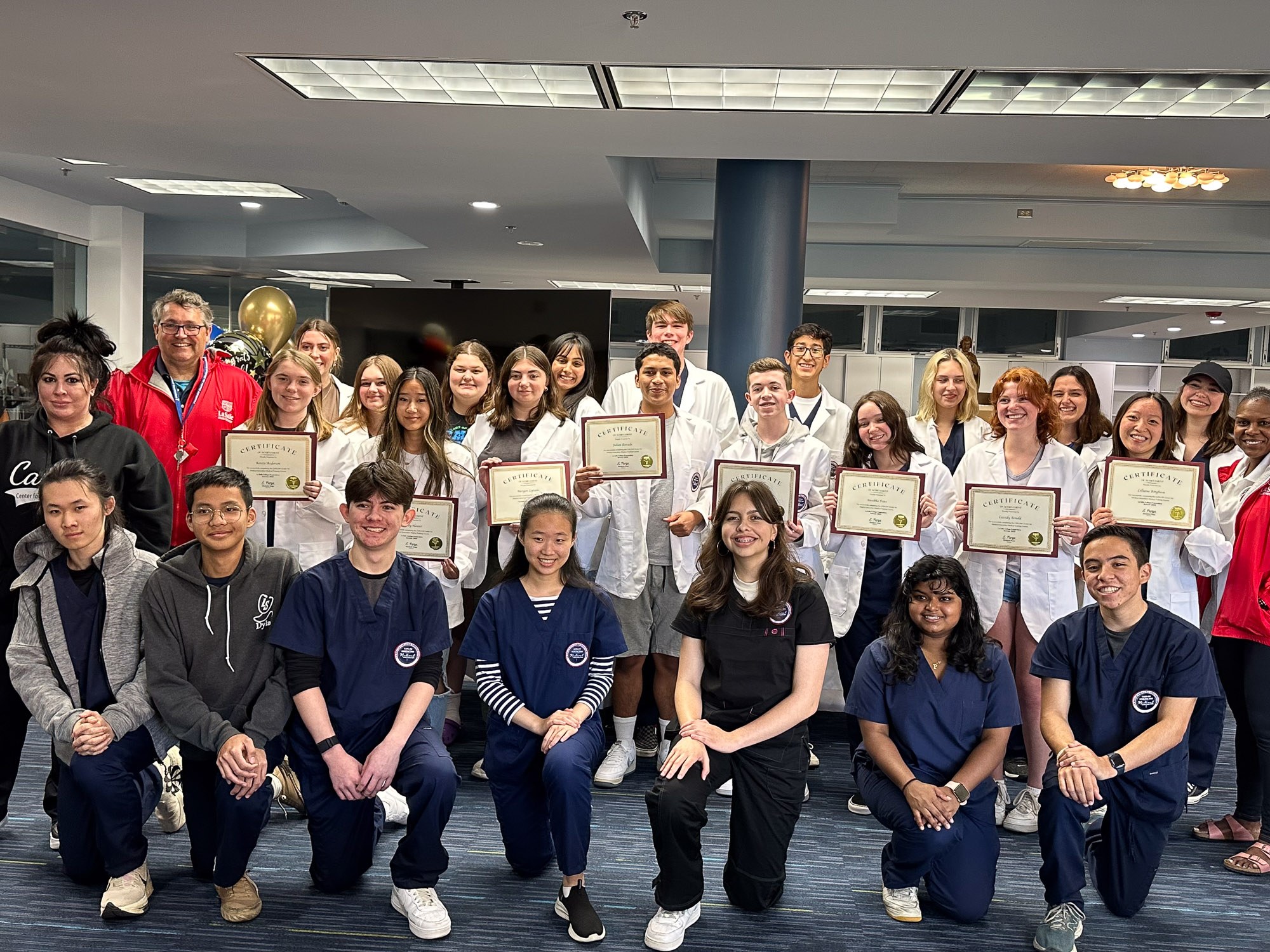 We're excited to reflect on the incredible partnership between the CARLOW Center of Medical Innovation and St. Mary's School in Medford, Oregon! Our collaboration sought to introduce a cutting-edge pre-med virtual reality curriculum, encouraging passionate young individuals to follow their passions and learn and practice medicine while still in high school.

We recently had the privilege of hosting an exceptional one-week medical boot camp at the CARLOW Center, welcoming a group of talented students from St. Mary's. The boot camp was an immense success, offering hands-on opportunities for our future healthcare practitioners to explore and practice medicine. The power of virtual reality technology, combined with the dedication of our students, made this an unforgettable event.

We're immensely proud of our partnership with St. Mary's School and its positive impact on inspiring the next generation of healthcare professionals. Together, we're shaping a brighter future in the field of medicine!
DISCOVER LA SALLE
La Salle College Preparatory was founded in 1956. Today, we are the only truly diverse and co-educational Catholic high school in Pasadena.