May 10, 2022
Class of 2022 Announces College Commitments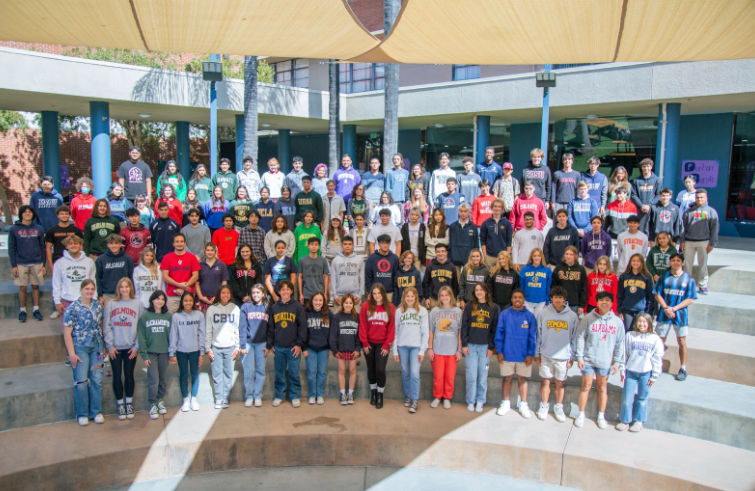 As a part of the Senior Traditions in May, the Class of 2022 Lancers announced what school they will be attending this fall. To celebrate their commitments, our students wore their collegiate gear on May 10th and took a photo together to commemorate this momentous occasion.
This year's class will be attending schools such as Pepperdine, UC Berkeley, Hawaii Pacific University, University of Southern California, UC Davis, Drexel University, Chapman University and so much more.
Congratulations to our La Salle College Preparatory Seniors! We are proud of you and can't wait to see the way you Learn, Serve, and Lead during this new chapter of your lives.
Stay tuned for a complete list of where the Class of 2022 will be attending this fall.
DISCOVER LA SALLE
La Salle College Preparatory was founded in 1956. Today, we are the only truly diverse and co-educational Catholic high school in Pasadena.