January 08, 2022
Young Alumni Professional Development Workshop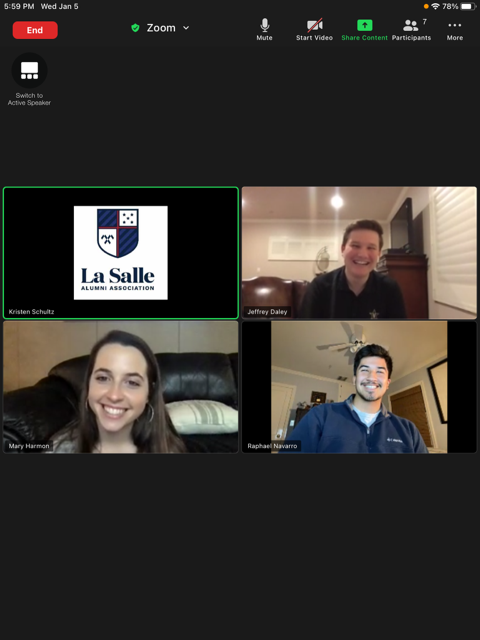 The Young Alumni Committee of the La Salle Alumni Association hosted their first-ever Young Alumni Professional Development Workshop on January 5th via zoom. Learning from Lancer Alumni: Resumes, Internships and Networking was offered to 2020, 2021 and 2022 Lancers and featured a panel of Lancer Alumni from 2018 (Jeff Daley, a senior at Vanderbilt University, Mary Harmon, a senior at Santa Clara University and Raphael Navarro, a senior at USC) who shared their experiences with building resumes, cover letters, finding internships, using Linked In and more.
Attendees walked away with tips and tools they could implement immediately. If you are interested in the Young Alumni Committee (open to 2012-2021 grads) or have ideas for young alumni programming please contact the Alumni Office at alumni@lasallehs.org.
DISCOVER LA SALLE
La Salle College Preparatory was founded in 1956. Today, we are the only truly diverse and co-educational Catholic high school in Pasadena.