October 22, 2021
Services for Former President, Dr. Richard Gray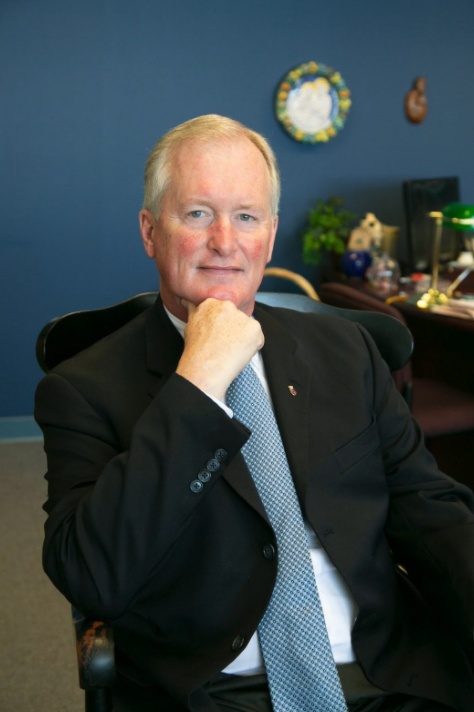 The La Salle Community continues to mourn the loss of former President Dr. Richard Gray who passed away on Saturday, October 9, 2021. Dr. Gray served La Salle for over 20 years, laying a strong foundation for academic and co-curricular success, and spearheading invaluable development opportunities that provided greater access to a quality Lasallian education for students across the San Gabriel Valley region.
His presence among our school community will be dearly missed and we will be forever grateful for the sacrifices and love he provided our students, parents, alumni, faculty, and staff.
Services for Dr. Gray have been scheduled and are listed below. Dr. Gray's obituary can be found online where memories can also be shared and will be forwarded to his family.
Services for Dr. Richard Gray
Thursday, October 28 from 4:00PM - 7:00PM
Viewing
Cabot & Sons Funeral Home
27 Chestnut St.
Pasadena, CA 91103
Friday, October 29 at 10:00AM
Funeral Mass
St. Rita Catholic Church
318 N Baldwin Ave
Sierra Madre, CA 91024
*Burial will be in St. Mary's Cemetery in DeWitt, NY at a later date.
Saturday, October 30 at 9:00AM
Celebration of Life
La Salle College Preparatory Dining Hall
3880 E. Sierra Madre Blvd.
Pasadena, CA 91107
Those planning on attending the Celebration of Life are asked to RSVP online.


DISCOVER LA SALLE
La Salle College Preparatory was founded in 1956. Today, we are the only truly diverse and co-educational Catholic high school in Pasadena.