December 06, 2021
Passing of Father Daniel McSweeney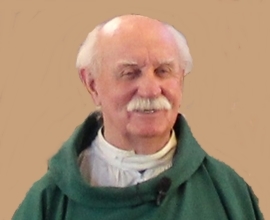 The Alumni Office regrets to share that Father Daniel McSweeney, affectionately known as "Padre", passed away on Wednesday, November 24th at the age of 85. Father Dan served as a faculty member, soccer coach, golf coach, and school chaplain over his 20+ years of service to the school which began in 1969.
No public services are being scheduled at this time. However, if you would like to send your sympathies or a story about Father Dan onto the family, the Alumni Office will be collecting them to forward along. Messages can be emailed to alumni@lasallehs.org or mailed to the school address to the attention of the Alumni Office.

Please pray for the happy repose of Father Dan McSweeney's soul. For more information contact the Alumni Office at 626.696.4362 or alumni@lasallehs.org.
DISCOVER LA SALLE
La Salle College Preparatory was founded in 1956. Today, we are the only truly diverse and co-educational Catholic high school in Pasadena.