February 27, 2023
La Salle's Speech & Debate Team Places in the Top 3 at UC Berkeley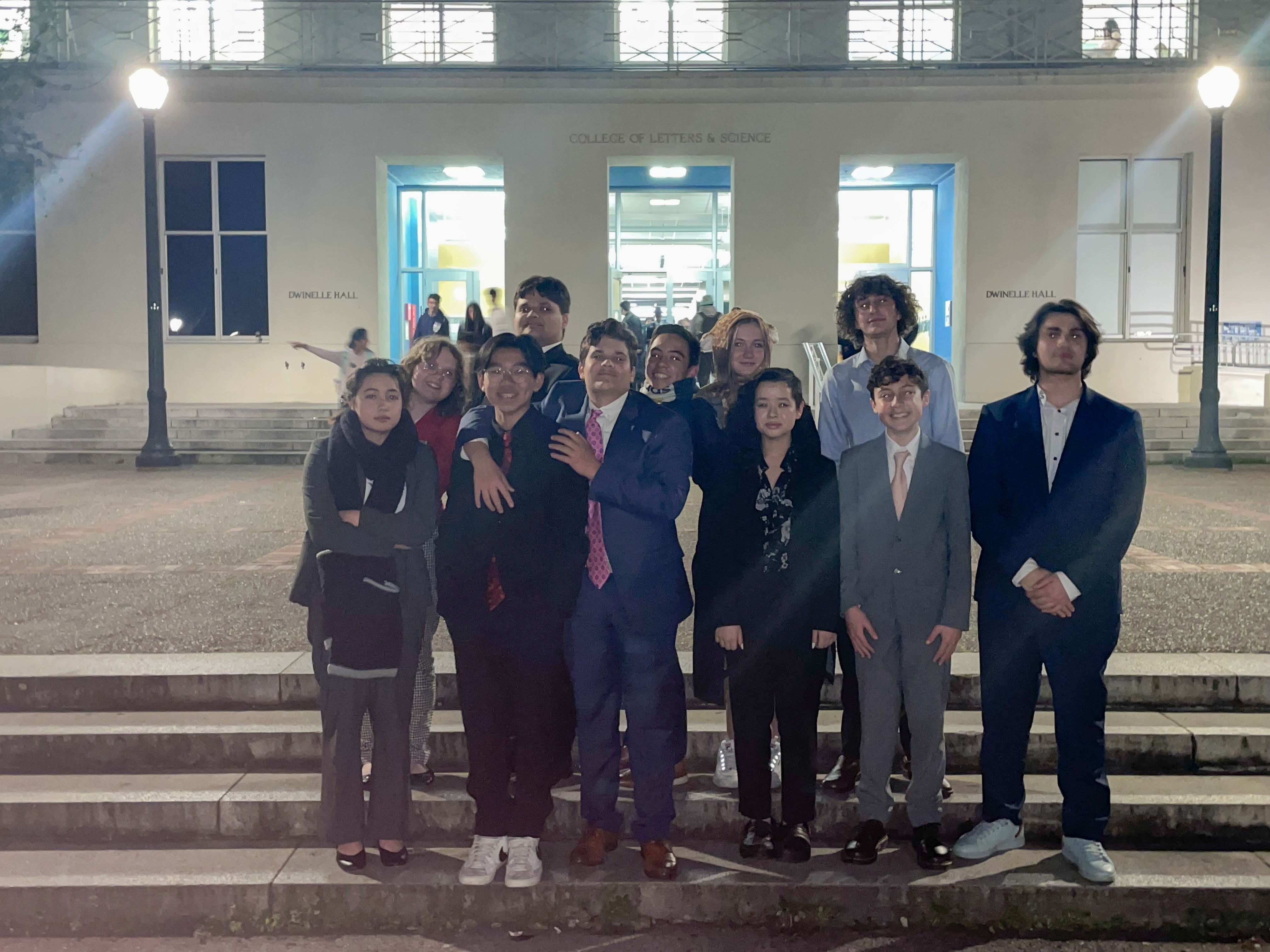 Congratulations to the La Salle Speech & Debate team on their outstanding performance at UC Berkeley. The team faced tough competition but rose to the challenge and did some pretty amazing things. Here are the highlights:

Gus Gladstein '23 and Joseph Nahas '24 were invited to a private invitation-only tournament hosted by UC Berkeley, where they placed 3rd out of the top 15 Public Forum debate teams in the country. La Salle now boasts one of the top 3 debate teams in the nation - amazing job, Gus and Joseph!

Atticus Cruz Jackson '26 and Violet Tran '26 made it to the octo and quarter-finals in Original Oratory, an event with over 150 competitors. Noah Levia '26 placed 9th in Impromptu, which featured 250 individual competitors! Their dedication and hard work are truly paying off.

Callum Rangan '23 and Darya Rytova '23 also made it to the quarter-finals in Humorous Interpretation and Extemporaneous Speaking, respectively, showcasing their exceptional skills.

Finally, a big round of applause to Claire Schmidt '25, Cameron Rangan '25, Reagan Bean '25, and Lucas Truong '25 for their support and encouragement throughout the competition. Your teamwork and sportsmanship are greatly appreciated.

Overall, the La Salle Speech & Debate team's performance at UC Berkeley was impressive, and we couldn't be prouder of their hard work and dedication. Keep up the great work, and best of luck at the upcoming CHSSA State Qualifier!
DISCOVER LA SALLE
La Salle College Preparatory was founded in 1956. Today, we are the only truly diverse and co-educational Catholic high school in Pasadena.