January 22, 2023
Weekly Top 3 01/23 - 01/27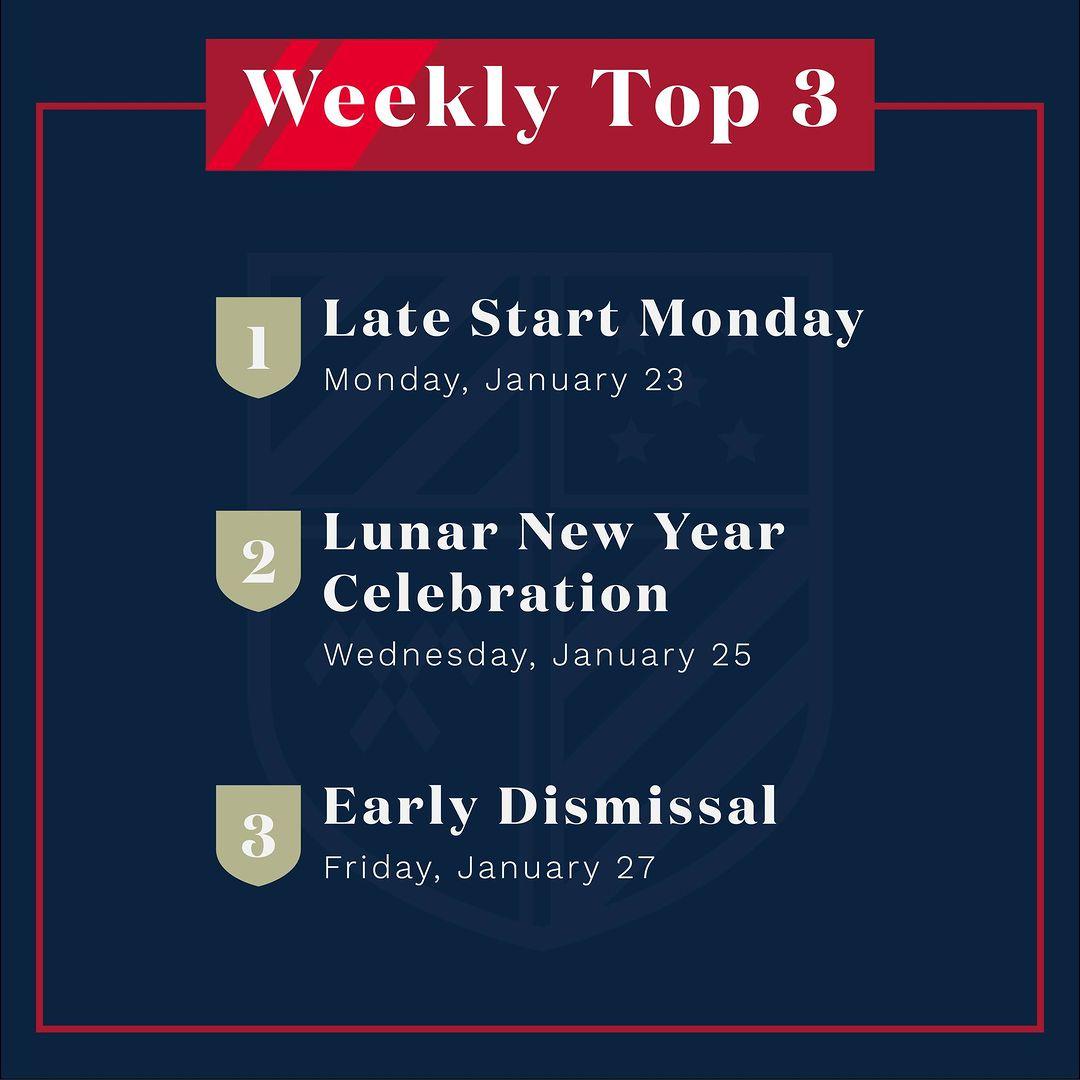 1️⃣ (1/23) This is a friendly reminder that there will be a late start on Monday, January 23rd. First Block will begin at 9:35 AM. Please see the bell schedule for details.

2️⃣ (1/25) In celebration of the Lunar New Year, we will be having a special schedule on Wednesday, January 25th. Please see the master calendar for details.

3️⃣ (1/27) This is a friendly reminder that Friday, January 27th, is a 12:30 PM Dismissal.
DISCOVER LA SALLE
La Salle College Preparatory was founded in 1956. Today, we are the only truly diverse and co-educational Catholic high school in Pasadena.