May 24, 2023
St. Joseph Service Award & Lasallian Educator of the Year Award
On Monday, May 15th, we honored St. John Baptist de La Salle and recognized the outstanding dedication of our faculty and staff during our Founder's Week Liturgy. Congratulations to Ms. Nicole Carlos '12, recipient of the 2023 St. Joseph Service Award, and Mr. Anthony Holyfield, honored as the 2023 Lasallian Educator of the Year!

Ms. Carlos exemplifies the Lasallian spirit of service through her unwavering dedication, patience, and positive attitude. Her selflessness and active participation in the school's co-curricular life reflect her exceptional commitment. As an esteemed alumna of the Class of 2012, she continues to uplift and make a difference in the lives of our students.

Mr. Holyfield's commitment to his students is evident in his nurturing approach and dedication to their spiritual journey. He cherishes and guides them like older siblings, creating a supportive environment. Above all, his unwavering commitment to a life of faith and prayer allows him to guide his students in their spiritual journey and instill living values.

Congratulations again to Ms. Carlos and Mr. Holyfield for embodying our Lasallian tradition of Enter to Learn, Leave to Serve!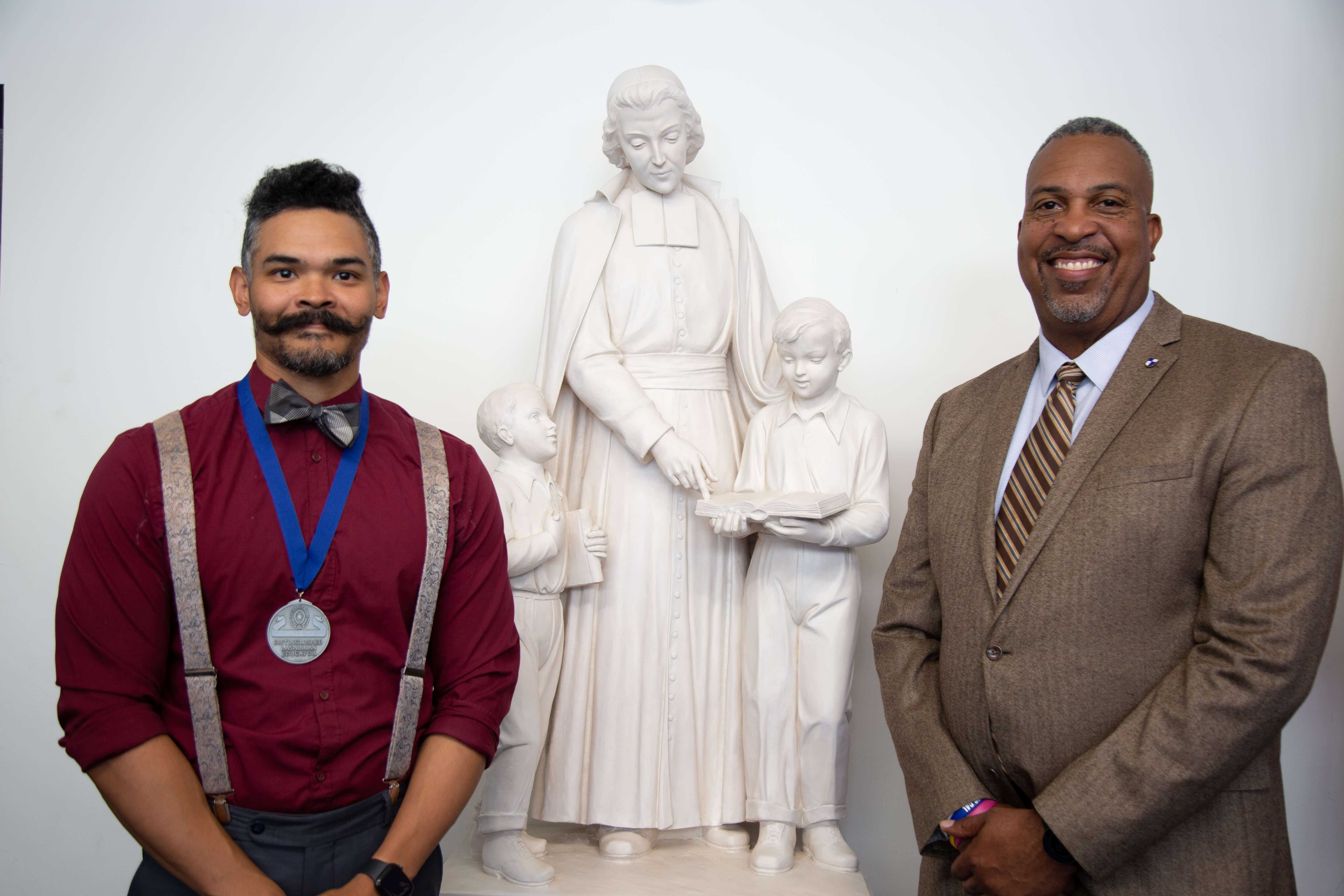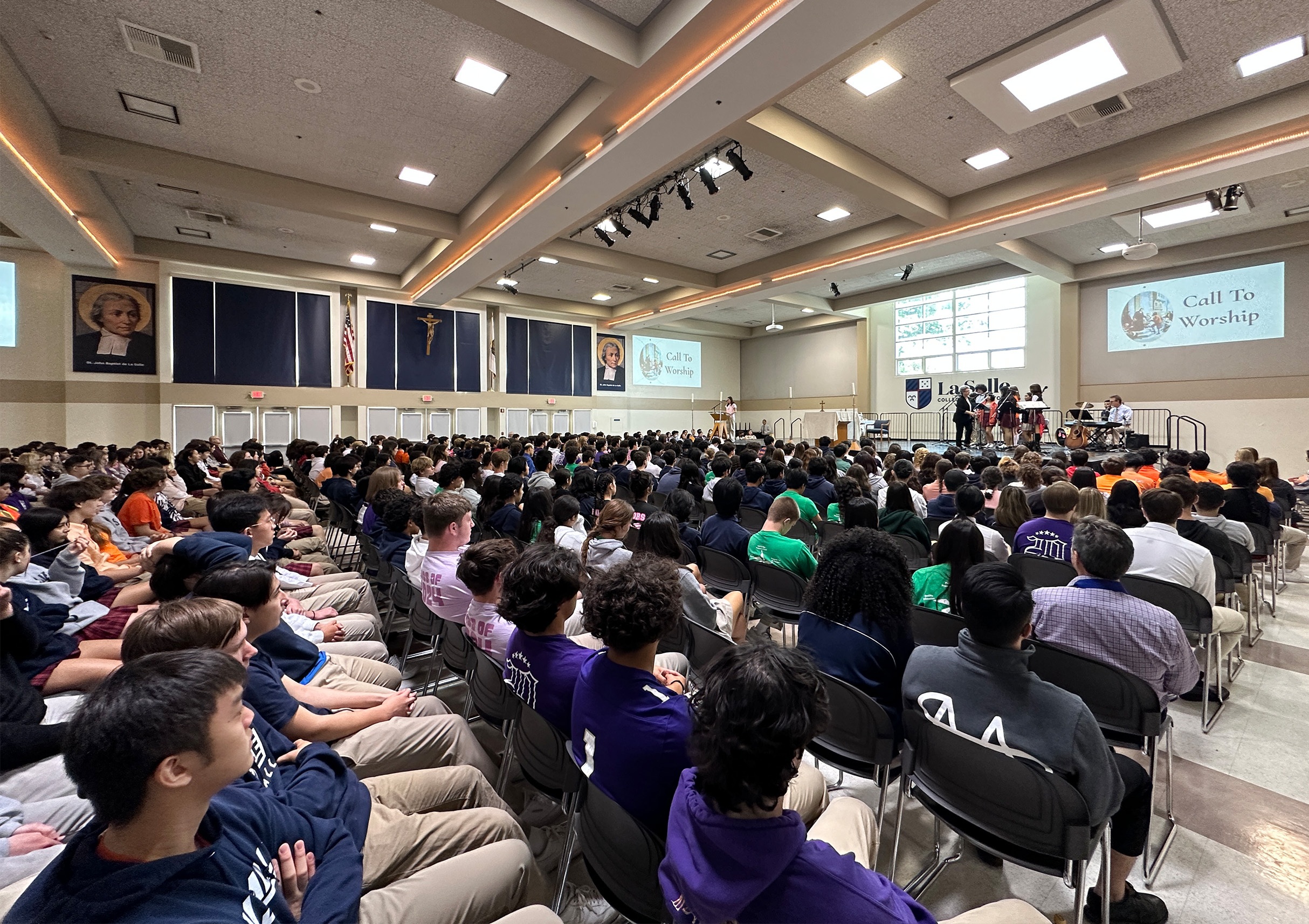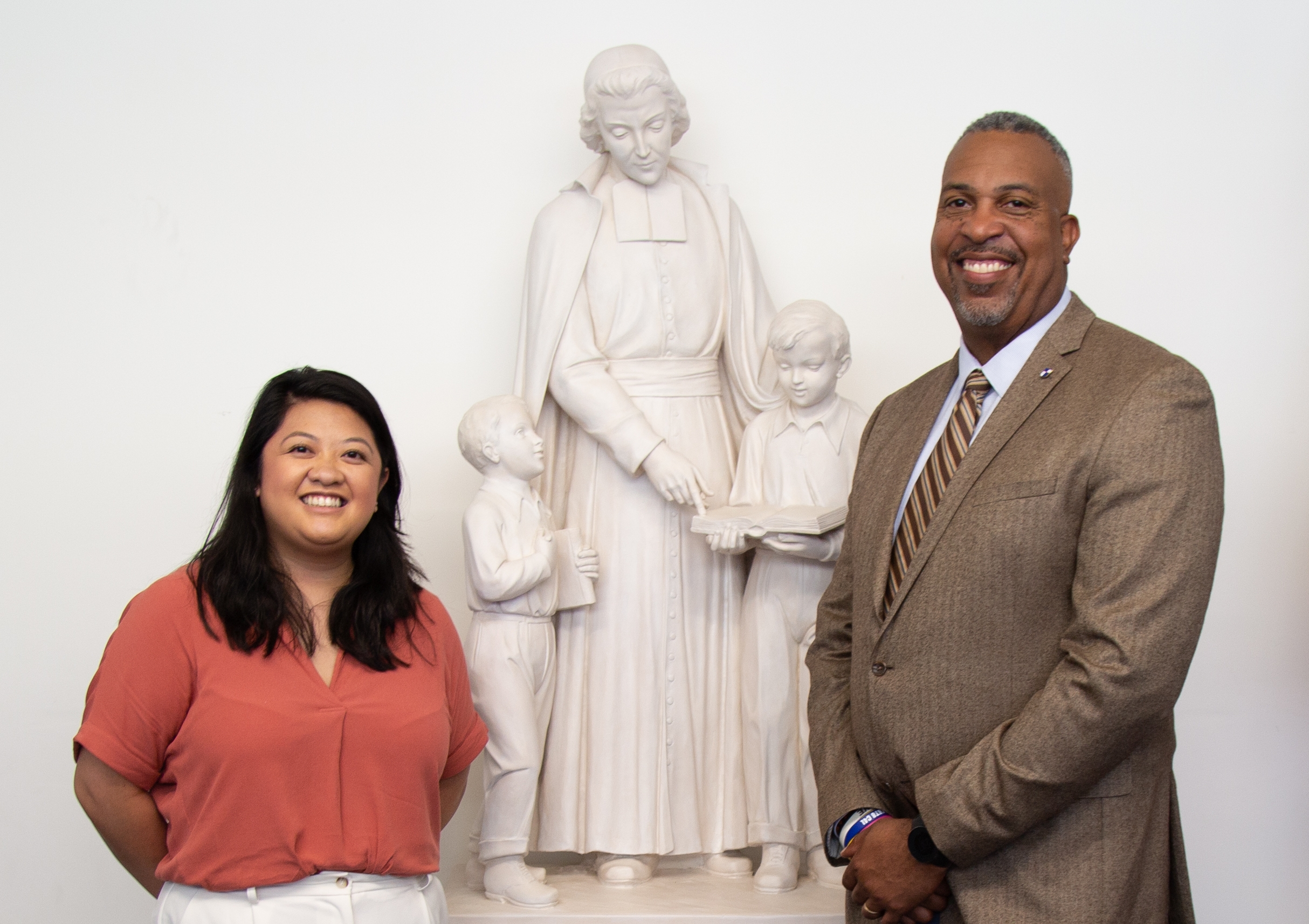 DISCOVER LA SALLE
La Salle College Preparatory was founded in 1956. Today, we are the only truly diverse and co-educational Catholic high school in Pasadena.