October 18, 2023
Mr. Ernest Siy Appointed as La Salle's New Principal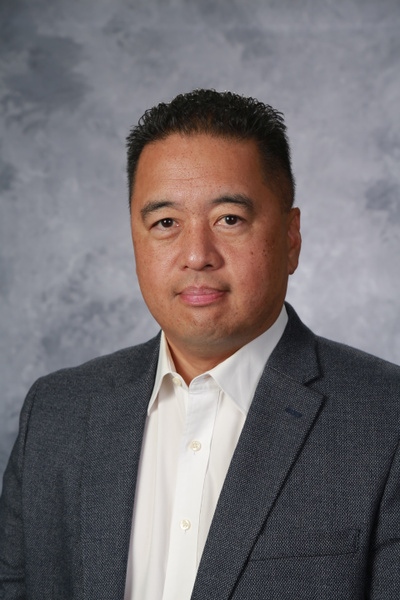 October 18, 2023
In March of this year, we shared with you the appointment of Mr. Ernest Siy as La Salle College Preparatory's Interim Principal, a decision due largely in part to Mr. Siy's extensive school administration and management experience, serving as La Salle's Dean of Students since 2022 and Dean of Students at Providence High School for over seven years. He also previously served as athletic director and teacher at Holy Family High School and St. Genevieve High School, respectively.
Over the last seven months, Mr. Siy has been a steadfast leader, thought partner, and strong collaborator as we worked toward advancing many of the goals and objectives outlined in our 2021-2026 Strategic Plan. Since March, La Salle has fully launched three Centers for Innovation, completed the renovation and improvements of key athletic facilities, selected its new Athletic Director, and worked closely with campus partners to elevate our academic, co-curricular, and experiential learning opportunities.
After working closely with our school recruitment firm, Educational Directions, and our La Salle Board of Trustees, it became clear that an internal appointment for the role of Principal would be in the school's best interest to continue building upon the momentum and progress we've made over the last school year.
Today, we are thrilled to announce that Mr. Ernest Siy has been appointed as La Salle College Preparatory's next Principal, effective Thursday, October 19, 2023.
Over the last several weeks, the school administration team, academic department heads, and parent leaders were consulted and affirmed the Board of Trustees' decision to move forward with Mr. Siy's appointment. Mr. Siy's years of school leadership experience, combined with his existing experience with our Catholic Lasallian mission and charism, make him supremely qualified to take on this vital role within our school leadership team.
As Principal, we are confident that Mr. Siy's background in school administration, philosophy of education, and passion for extracurricular and co-curricular programming will help ensure that our Five Core Principles and values are upheld and cherished in the spirit of St. John Baptist de La Salle. We are also confident that Mr. Siy will continue to make strides toward achieving the objectives outlined in our strategic plan moving into the future.
Our faculty, staff, and administration are committed to ensuring that your children continue to have the most robust, holistic, and engaging learning experience possible. Please know that we are very grateful for your continued support and sincerely appreciate your partnership in educating your children entrusted to our care. Please join us in congratulating Mr. Ernest Siy as he assumes the role of Principal here at La Salle College Preparatory.

DISCOVER LA SALLE
La Salle College Preparatory was founded in 1956. Today, we are the only truly diverse and co-educational Catholic high school in Pasadena.