May 05, 2022
La Salle Scholars Dominate Decathlon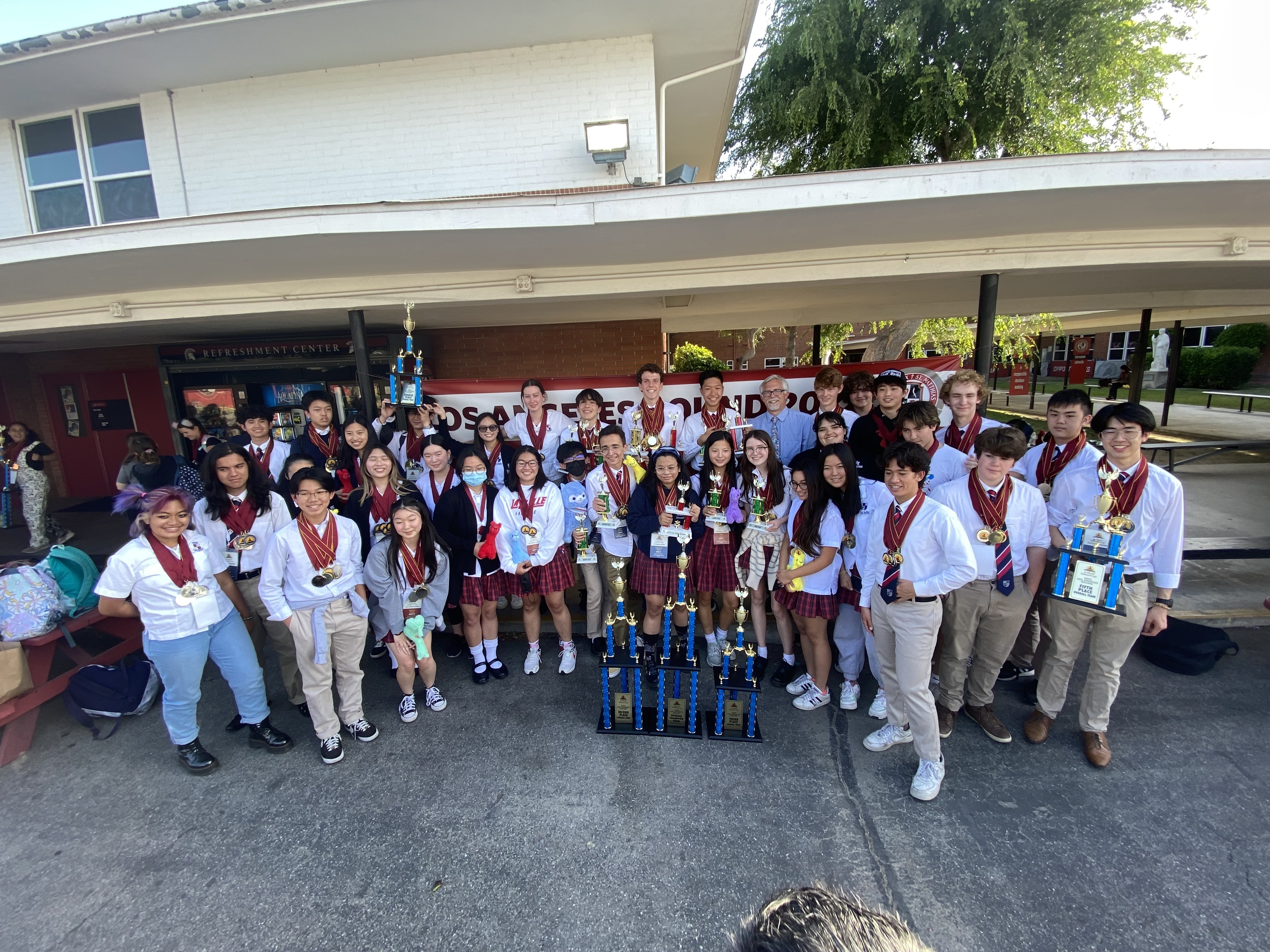 This past weekend, our very own La Salle Academic Decathlon Team traveled to their first WSC Regional Round since 2019! This Round was a great farewell for our seniors who helped lead us to two AD division titles last year.
In the Regional Round, the Lancers dominated the field as several of our teams (teams consisting of 3 people each) represented some of the top five spots.
We are proud to recognize junior Zacky Culver, who received the highest overall score of the year in ANY Regional Round to date! After him, Arthur Camara placed second overall!

Zacky, along with his teammates Andrew Lai and Tomas Posada-Awad, posted the highest team score of 2022. What an impressive feat! Not too far behind was our team consisting of Arthur Camara, Katareena Roska, and Matthew Tesoro.

Our teams had strong performances that propelled them to the next step: the Global Round!

Go Lancer Scholars!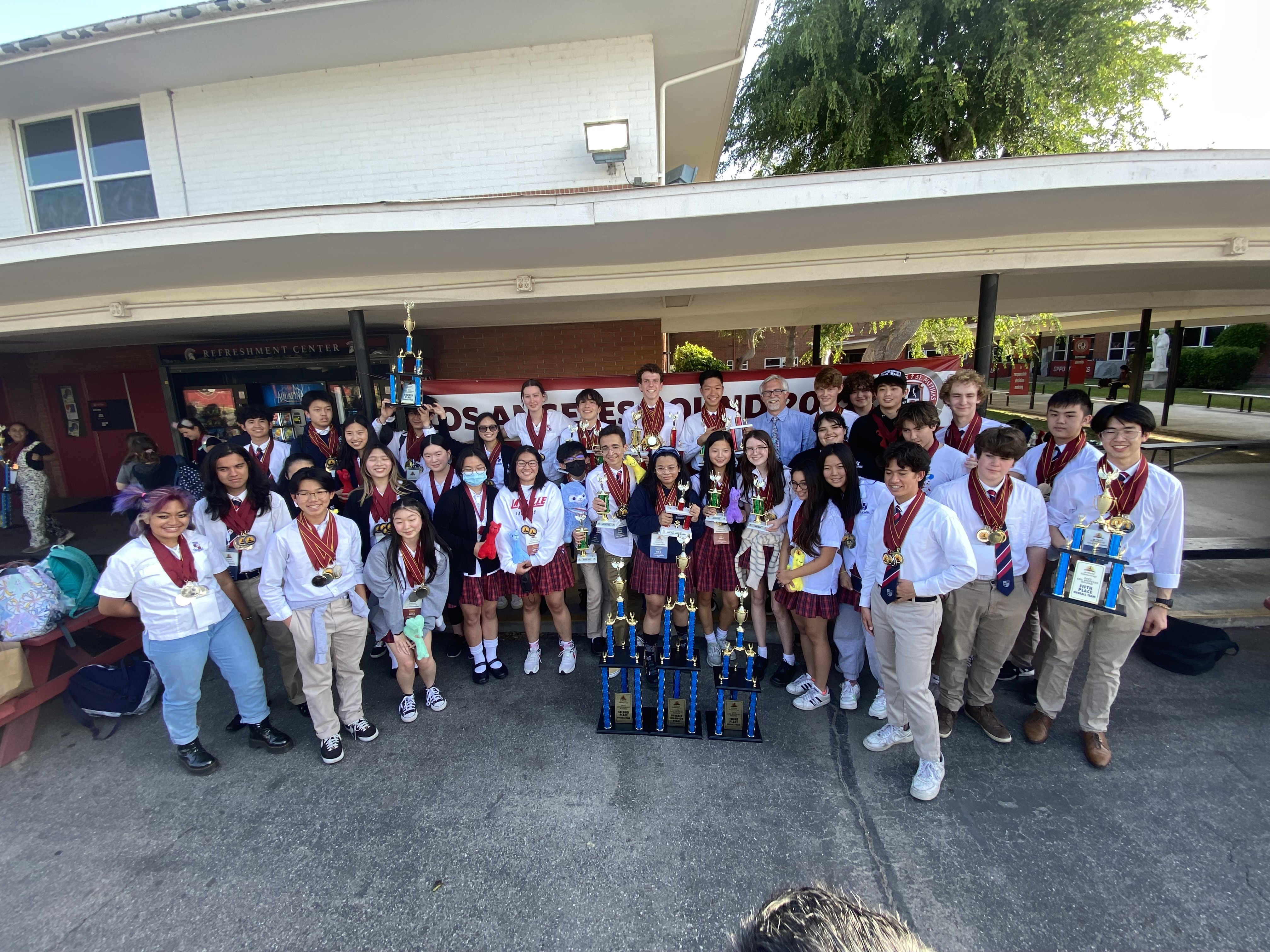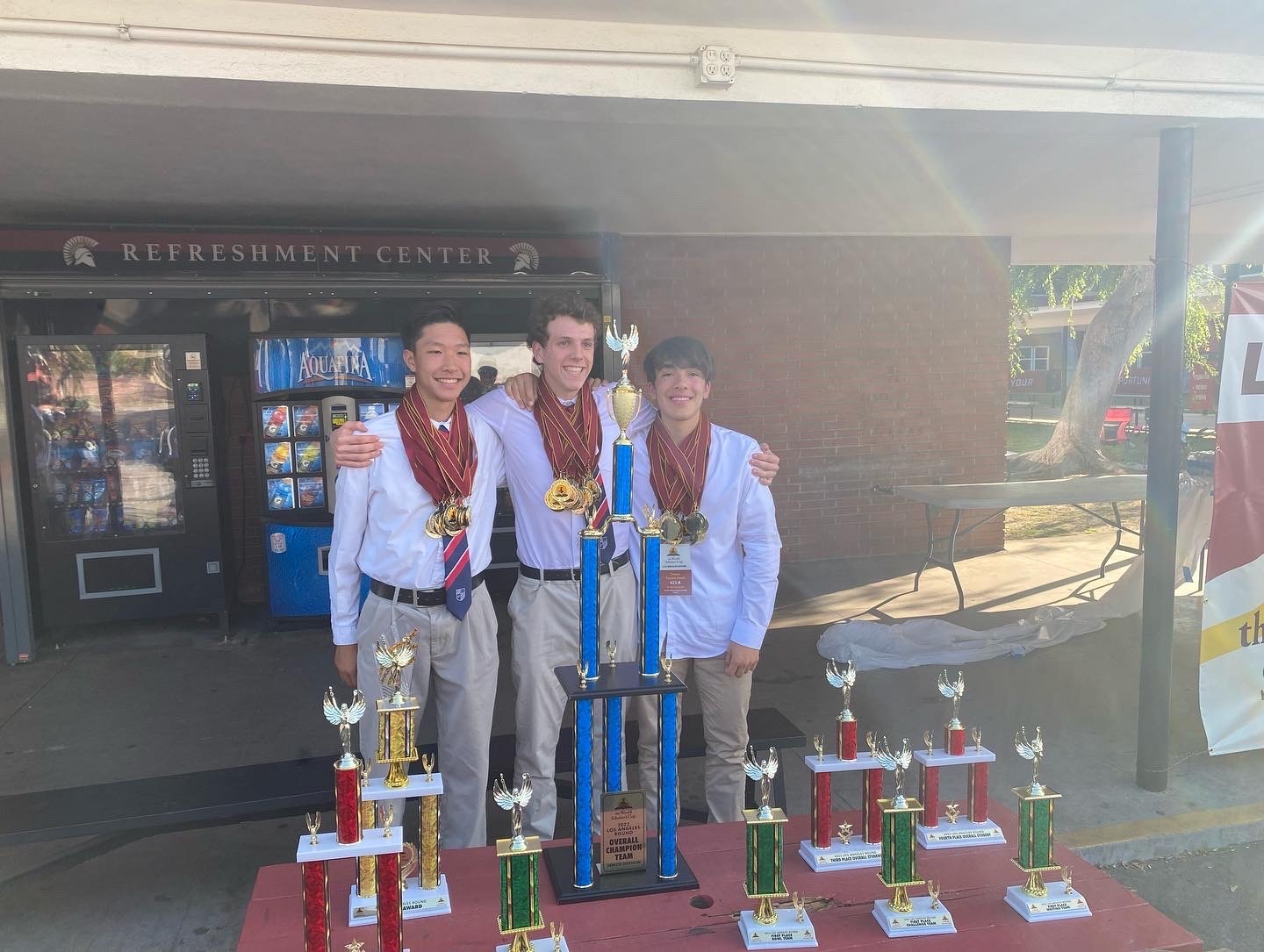 DISCOVER LA SALLE
La Salle College Preparatory was founded in 1956. Today, we are the only truly diverse and co-educational Catholic high school in Pasadena.