July 12, 2022
Cooper Dammann '25 is Inspiring Others in Athletics and Beyond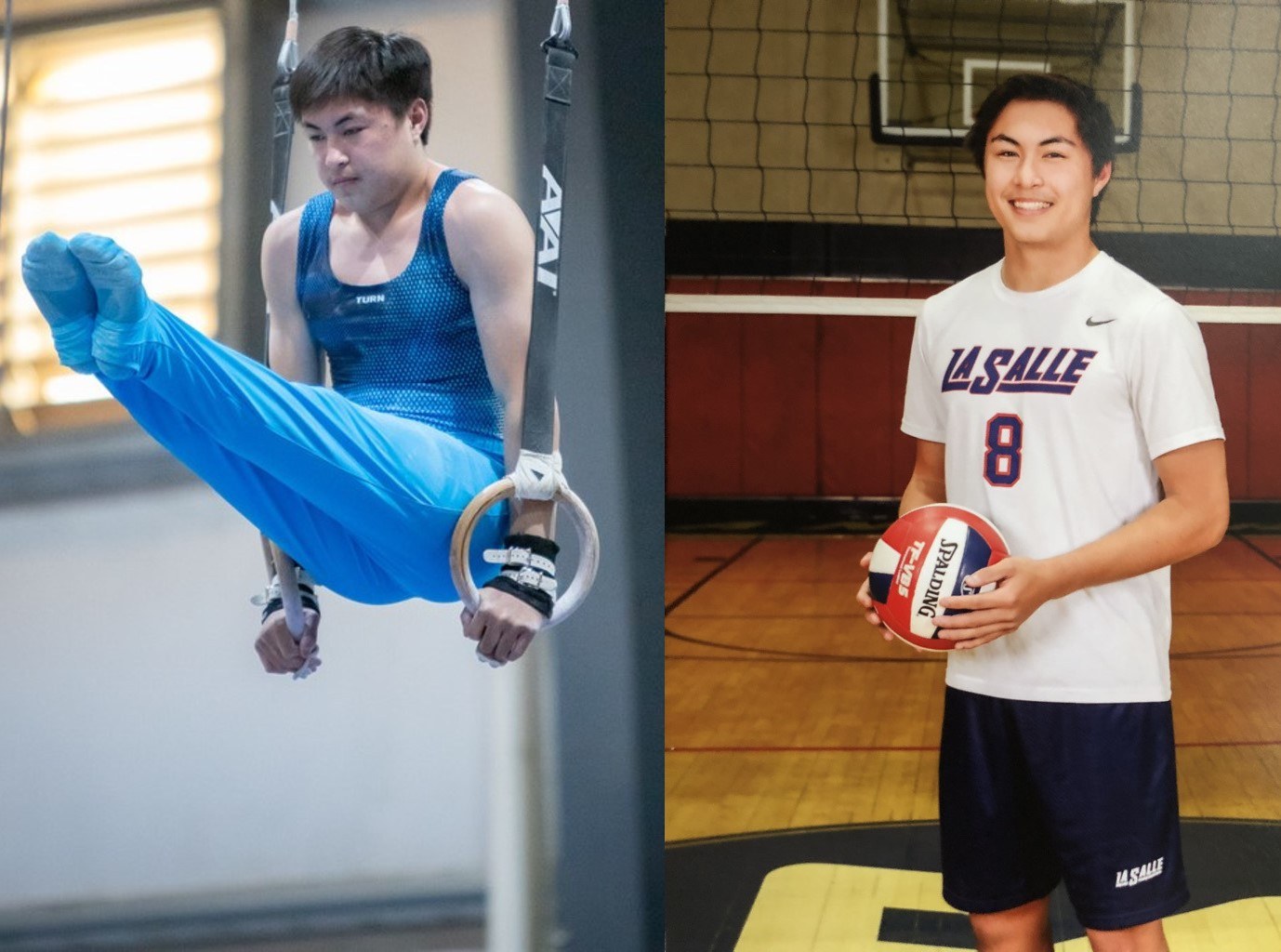 Sports did not come easy for La Salle freshman Cooper Dammann '25. He tried more than five different sports and nothing seemed to interest him. Then his mother, Kim Dammann came up with another option. She gave him a choice between math camp or gymnastics, and that one choice changed the course of Cooper's life.
For Cooper Dammann, training and competing in gymnastics isn't just helping him excel at sports, it is helping him to excel in life. Gymnastics takes dedication, time management, and resilience. Time management is necessary to balance practice, school, friends, family, and traveling. The resilience he has learned from getting knocked down or failing at things, as well have, and being able to pick himself up and try again. These are universal lessons not just for sports, but for life. Gymnastics has helped and challenged Cooper to grow into the person he is today.

Cooper is humble, but his accolades are not. He won the Gold medal on Floor and Bronze medals in Vault and Parallel Bars in the Western Nationals in May of 2022. He was also named to the Regional All-Star team three years in a row from 2020 to 2022 and won Regional Championships in 2021 and 2022.

He not only does gymnastics, but he also plays volleyball here at La Salle and will be moving up to play at the varsity level this coming season with coach Tiare Tuitama. He tried out for the team because a friend asked him and he turned out to be a natural. As with all the things he does, Cooper puts in the effort, intentionality, and hard work into volleyball, sometimes doing extra practices. His friends at La Salle look up to his qualities of dedication and coachability.

Even more amazing, but not shocking for our La Salle athletes–despite his long days full of school, family, friends, and practices–Cooper maintained a 3.8 GPA his freshman year.

We are so proud of Cooper Dammann and his Lasallian spirit of Learning, Serving and Leading and we at La Salle are honored to be able to be a place that nurtures the uniqueness of each student's spiritual, intellectual, physical, and artistic potential.

Way to go Cooper! Lancers are cheering you on!

DISCOVER LA SALLE
La Salle College Preparatory was founded in 1956. Today, we are the only truly diverse and co-educational Catholic high school in Pasadena.