June 24, 2021
Congratulations Class of 2021!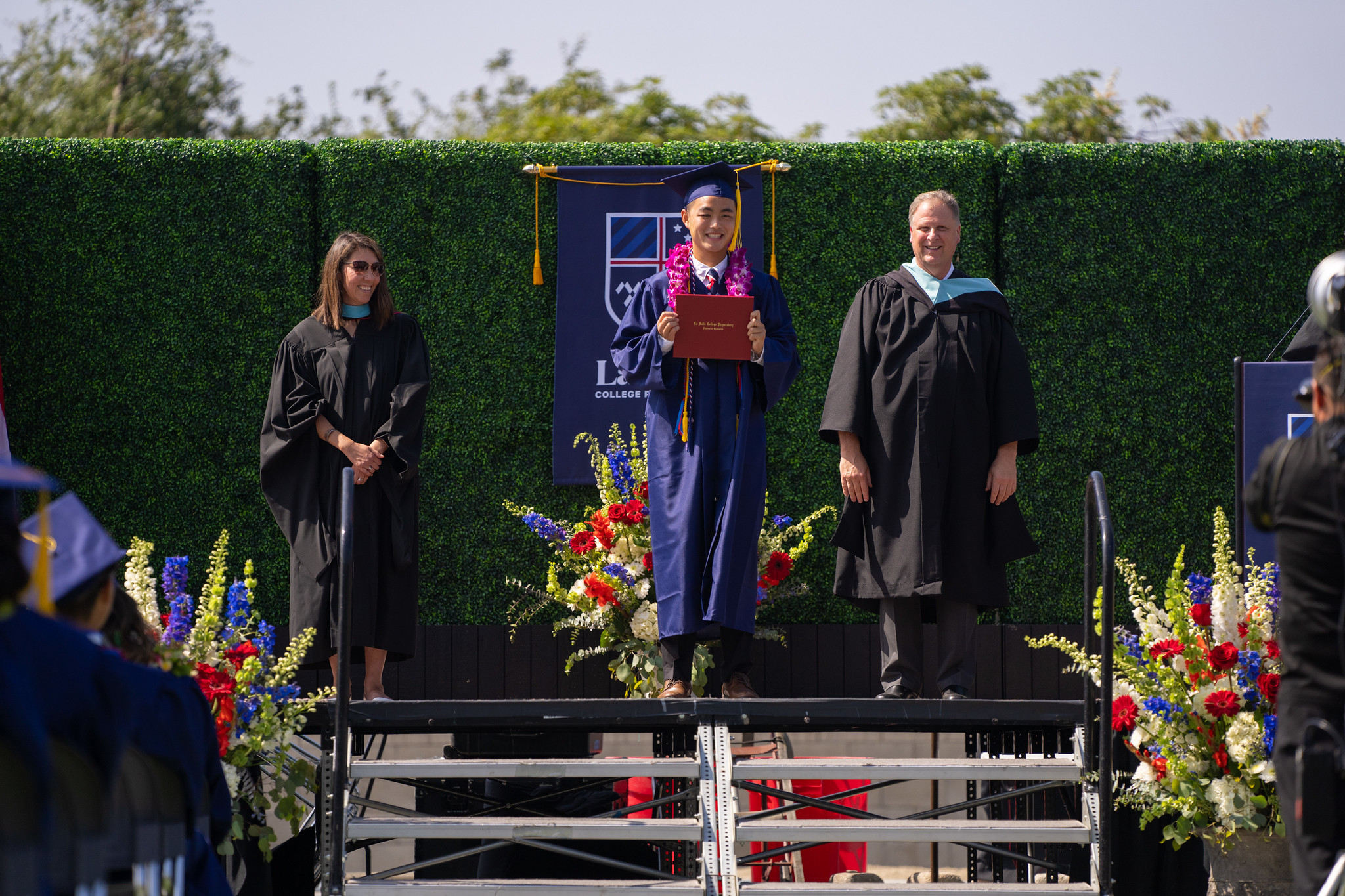 The Class of 2021 was well celebrated with a week of Senior events that encapsulated their time at La Salle. Starting with Senior Send-Off, the seniors gathered on the old baseball field to symbolically watch the sun set on this chapter of their lives. The week was then followed by other fun events such as Prom at the Altadena Town and Country Club and a Senior Retreat, themed "Oh the Places You'll Go!" Eleven of our graduating seniors are committed to playing sports at the collegiate level and were honored with an Athletic Signing event. Five of our graduates were given the special distinction of "Legacy" with one of their parents also having been a graduate of La Salle and were celebrated at our Alumni Legacy Reception. The week culminated with Baccalaureate Mass and Commencement on Kohorst field, where we celebrated and asked for blessings on the Class of 2021 as they begin their new journey into college and beyond.
Congratulations to the Class of 2021!

To view photos from the week, click here to visit our Flickr page.

To view the live stream of the Baccalaureate Mass, click here!

To view the live stream of the Commencement Ceremony, click here!
DISCOVER LA SALLE
La Salle College Preparatory was founded in 1956. Today, we are the only truly diverse and co-educational Catholic high school in Pasadena.