September 17, 2023
2023 Mid-Autumn Festival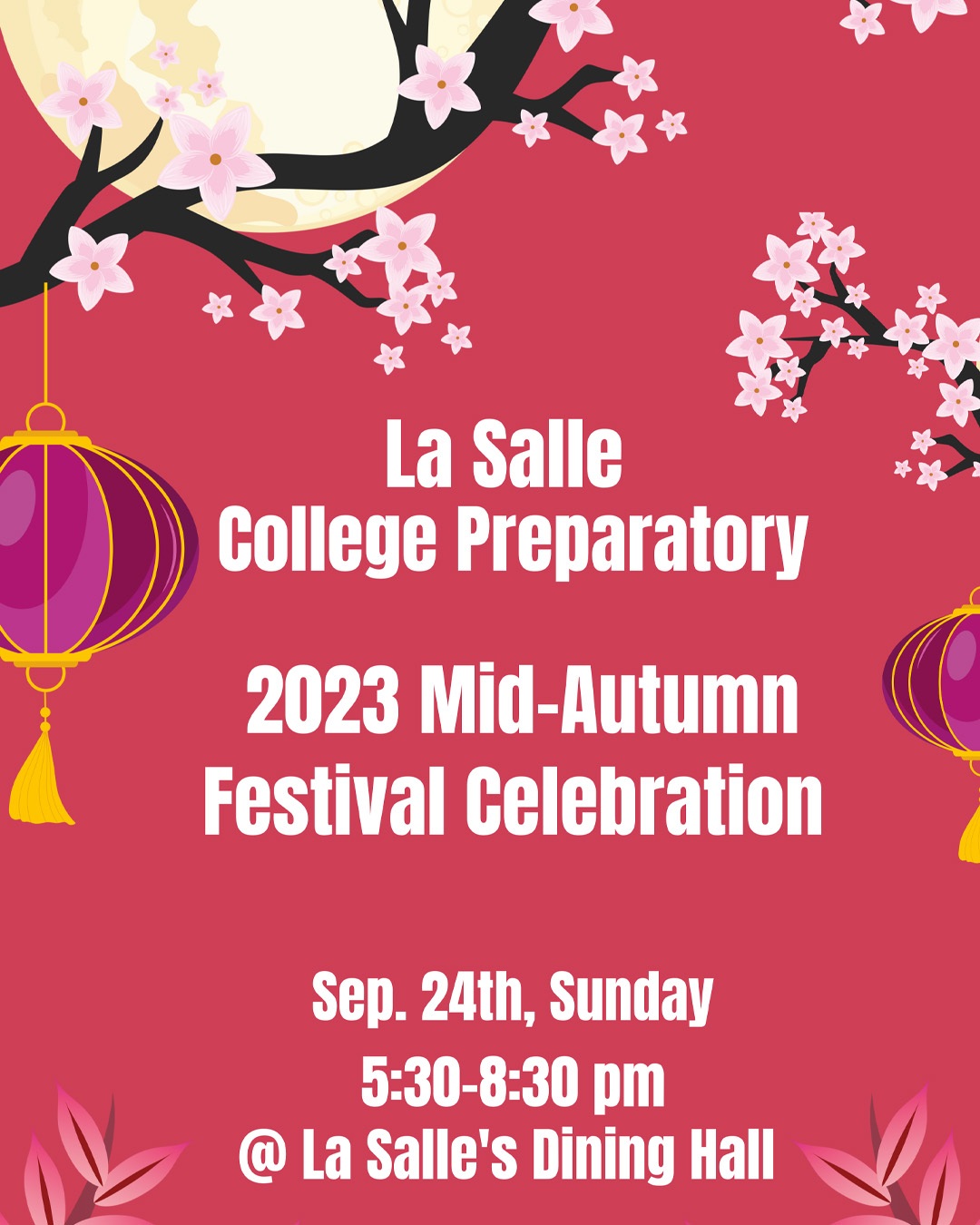 Come and be a part of our Mid-Autumn Festival celebration! Join us for an unforgettable evening filled with captivating programs and cultural booths that are sure to bring everyone together. The event is on September 24th from 5:30 to 8:30 PM at our campus dining hall.
Please Click HERE to purchase your early bird tickets today. The Asian Affinity will be offering free tickets to the first 300 people to register for the event! Free tickets are on a first come, first serve basis.
We are also seeking student volunteers who would like to help at the event and join together for a splendid night of celebration. Interested students can see Ms. Sun, the Director of the Center for Cultural Perspectives, for sign-up.
DISCOVER LA SALLE
La Salle College Preparatory was founded in 1956. Today, we are the only truly diverse and co-educational Catholic high school in Pasadena.