Kohorst Field Renovation Project
The Board of Regents at La Salle College Preparatory approved at its Wednesday, September 28, 2022 meeting the Kohorst Field Renovation Project, a $500,000 effort to replace the artificial turf on the playing field and to resurface the running track.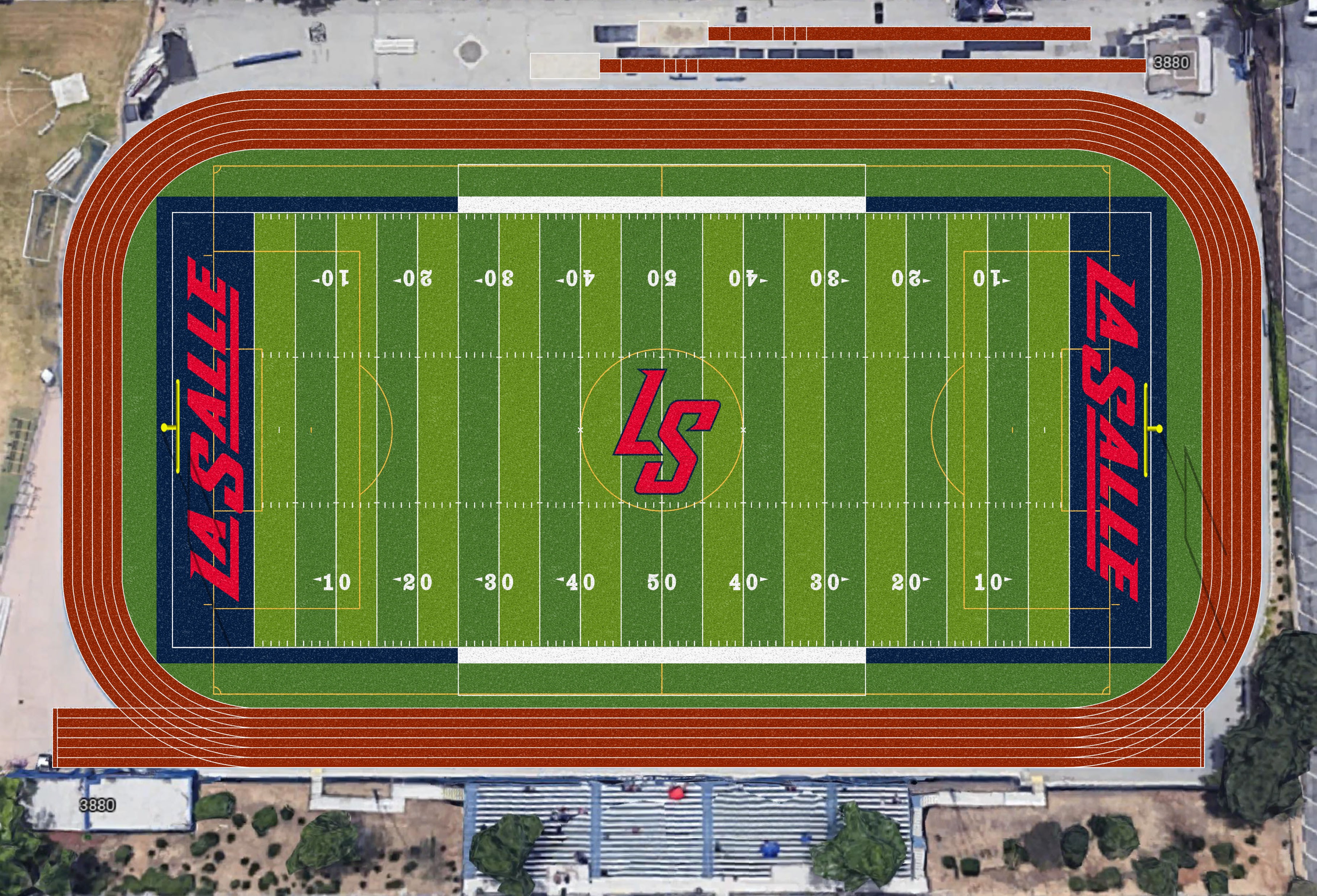 Improvements were last made to Kohorst Field twelve years ago, and the wear and tear on both surfaces have begun to show. In addition to football, track and field teams, and boys' and girls' soccer, Kohorst Field is used for a number of School events that touch all students, including physical education classes, pep rallies, and emergency evacuation practices. Formal occasions like graduation and baccalaureate services also take place on the Field; in fact, this venue is the most significant student gathering place on campus.

The Kohorst Field Renovation Project is the most important capital initiative that La Salle College Preparatory will undertake during the current fiscal year, and the deadline for raising funds for the effort is June 30, 2023. All alumni, current and past parents, grandparents and friends of La Salle are invited to support a renovation effort that lies at the heart of our School's activities.
We invite you to show your support for our Kohorst Field Renovation Project by making a gift today that will impact our entire student body for years to come! Use the form below to make an online gift or reach out to us at advancement@lasallehs.org or call (626) 696-4312. Go Lancers!
DISCOVER LA SALLE
La Salle College Preparatory was founded in 1956. Today, we are the only truly diverse and co-educational Catholic high school in Pasadena.