May 06, 2022
La Salle Dance Concert - Poetry in Motion 5/14 2PM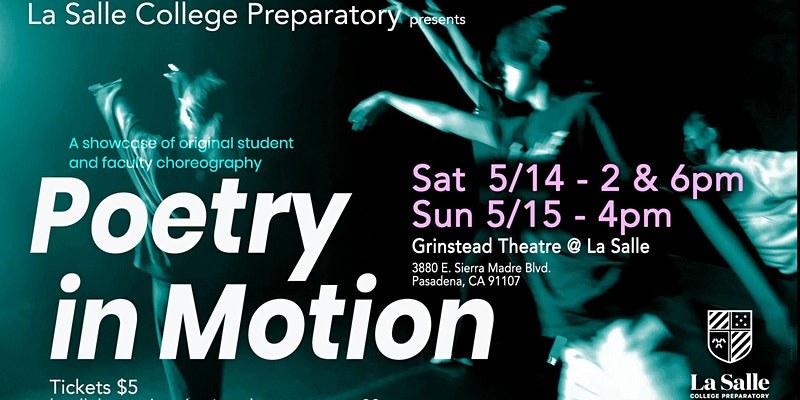 La Salle College Preparatory Dept of Arts & Media Presents: Spring Dance Concert - Poetry in Motion featuring original student and faculty choreography!
Join us May 14 from 2:00 - 3:30 pm in the Grinstead Theatre.
Enjoy refreshments and the AP Art Show from 4:00-6:00 pm.
Parking available in the lower lot off of Michillinda Ave.

DISCOVER LA SALLE
La Salle College Preparatory was founded in 1956. Today, we are the only truly diverse and co-educational Catholic high school in Pasadena.