May 06, 2022
Band & Strings Concert - Harmonic Resonance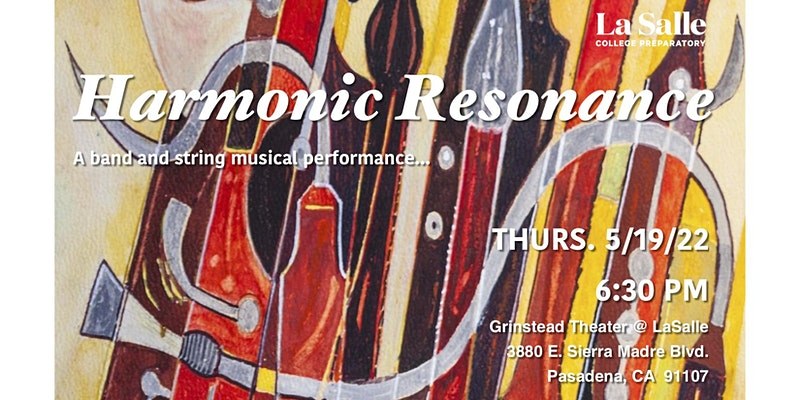 La Salle College Preparatory Dept of Arts & Media Presents: Spring Band & Strings Concert - Harmonic Resonance!
Join us May 19 from 6:30 - 7:30 pm in the Grinstead Theatre.
Tickets required - Suggested Donation: $5 for Adults / Free for Students & Children
Parking available in the lower lot off of Michillinda Ave.
DISCOVER LA SALLE
La Salle College Preparatory was founded in 1956. Today, we are the only truly diverse and co-educational Catholic high school in Pasadena.