October 27, 2021
Frank Ferrante '81 received the 443rd 'star' on the Palm Springs Walk of Stars on October 19, 2021.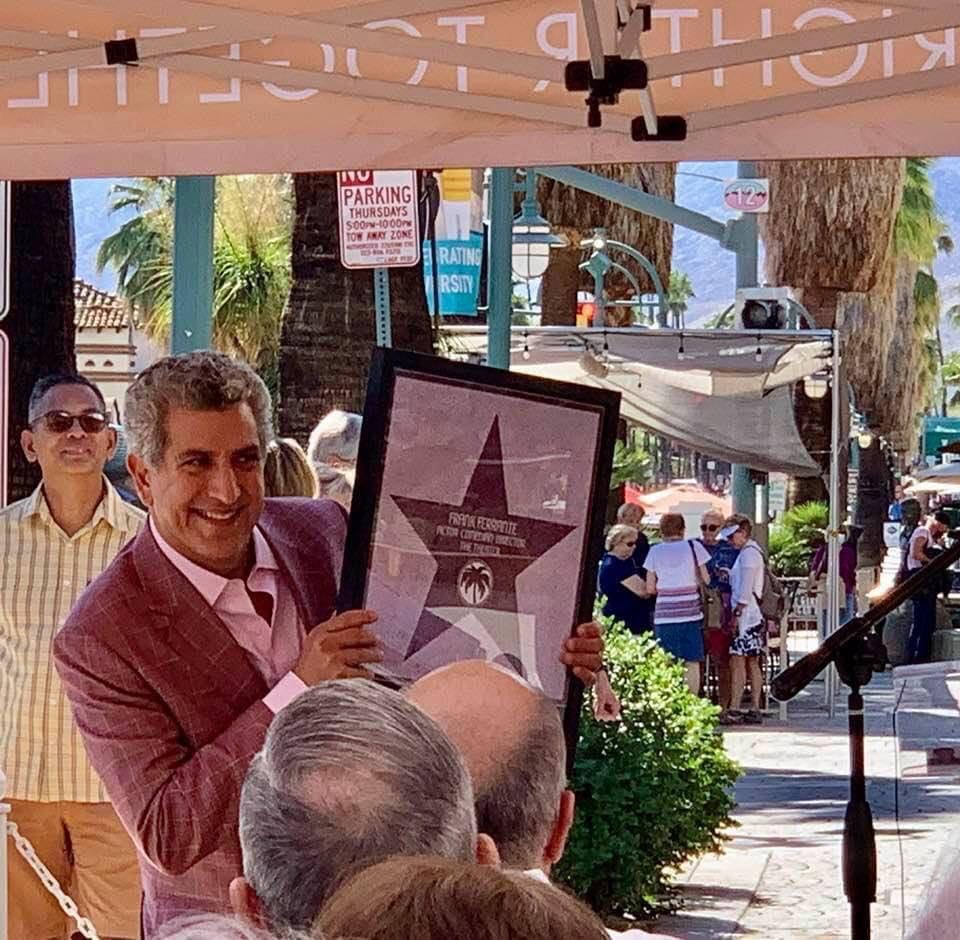 Palm Springs Mayor Christy Holstege presented Frank with a proclamation acknowledging his contributions to the theater during his 35-year career. Frank is currently performing in Chicago as the comic host 'Caesar' in the cirque spectacular Teatro ZinZanni. His career highlights include directing the premiere of Pulitzer finalist Old Wicked Songs, directing and performing in the revival of A Funny Thing Happened on the Way to the Forum which was chosen as a 'top ten performance' in the country by the Wall Street Journal and voice animation for SpongeBob SquarePants. Frank was even a question in the 'Off-Broadway' category on TV's Jeopardy.
DISCOVER LA SALLE
La Salle College Preparatory was founded in 1956. Today, we are the only truly diverse and co-educational Catholic high school in Pasadena.