Class of 1971 Tribute Book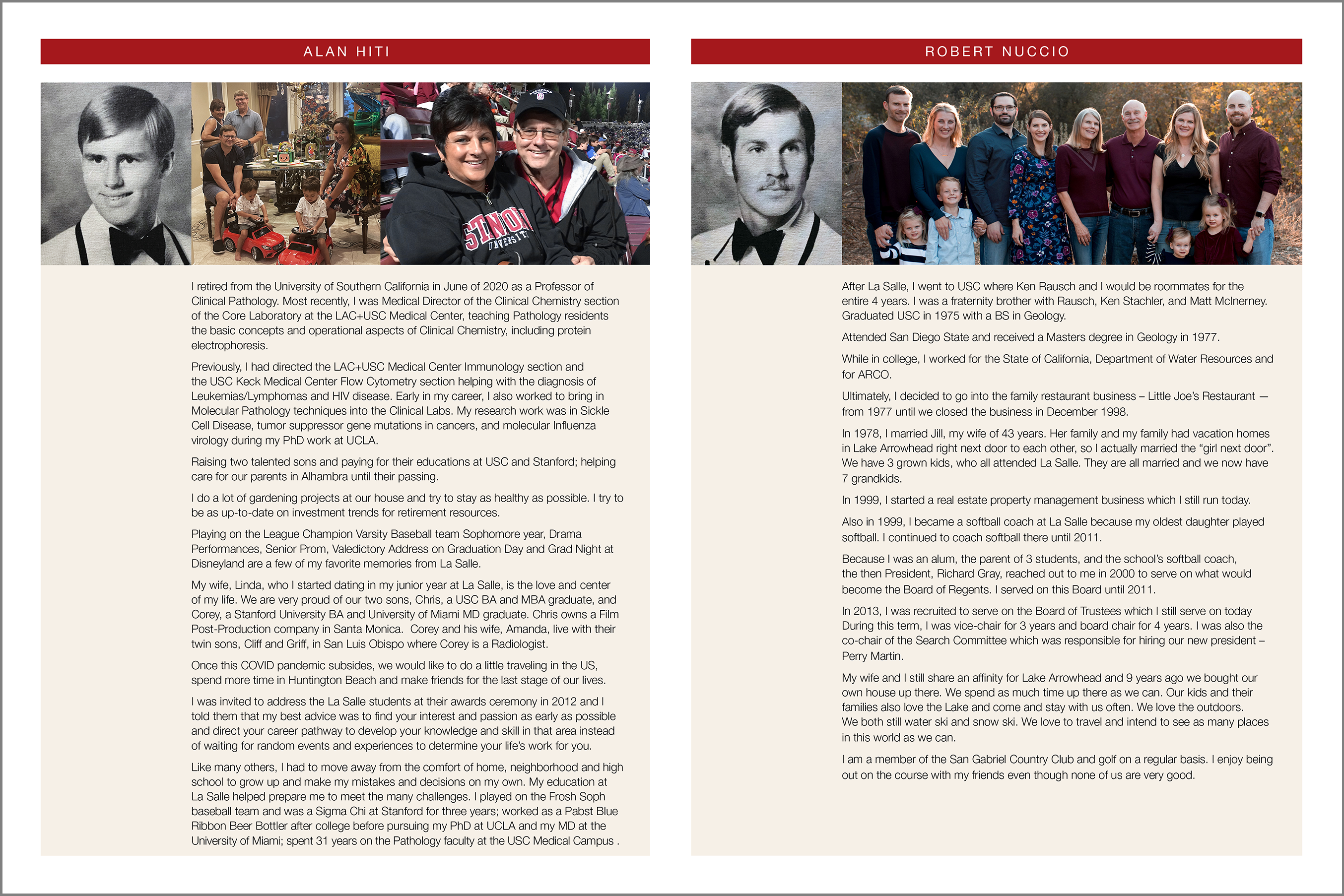 Bio Guide for your Class of '71 Tribute Book

For your bio page, we ask that you follow a story format versus brief answers. Write whatever you'd like or use any or all of the points below as a guide. You can refer to Robert Nuccio's or Alan Hiti's bio pages for style, length and format. Please use the space provided below.
NOTE: Please keep your bios under 450 words.
· College(s) you attended / degree(s) / major(s).
· Describe your work / what you do or if retired, what you did.
· What else has kept you busy these past 50 years?
· Tell us about your hobbies or other interests.
· Do you have a "Bucket List" or things that you want to do in the coming years?
· Anything else you'd like to share about your life since La Salle.
· Tell us your favorite memory from La Salle.
· What is the best advice you can give someone entering high school today?
· If you could do part of your La Salle experience again, what would you do differently?
· What former classmates have you kept in touch with?
NOTE: your story and photos must be submitted by Friday, May 6, 2022
Digital Photo Request

Please email a current picture of yourself and include pictures of anyone else that you'd like (i.e., spouse, significant other, kids, grandkids, pets, etc.) to Classof71LSHS@gmail.com
DISCOVER LA SALLE
La Salle College Preparatory was founded in 1956. Today, we are the only truly diverse and co-educational Catholic high school in Pasadena.