Taste of La Salle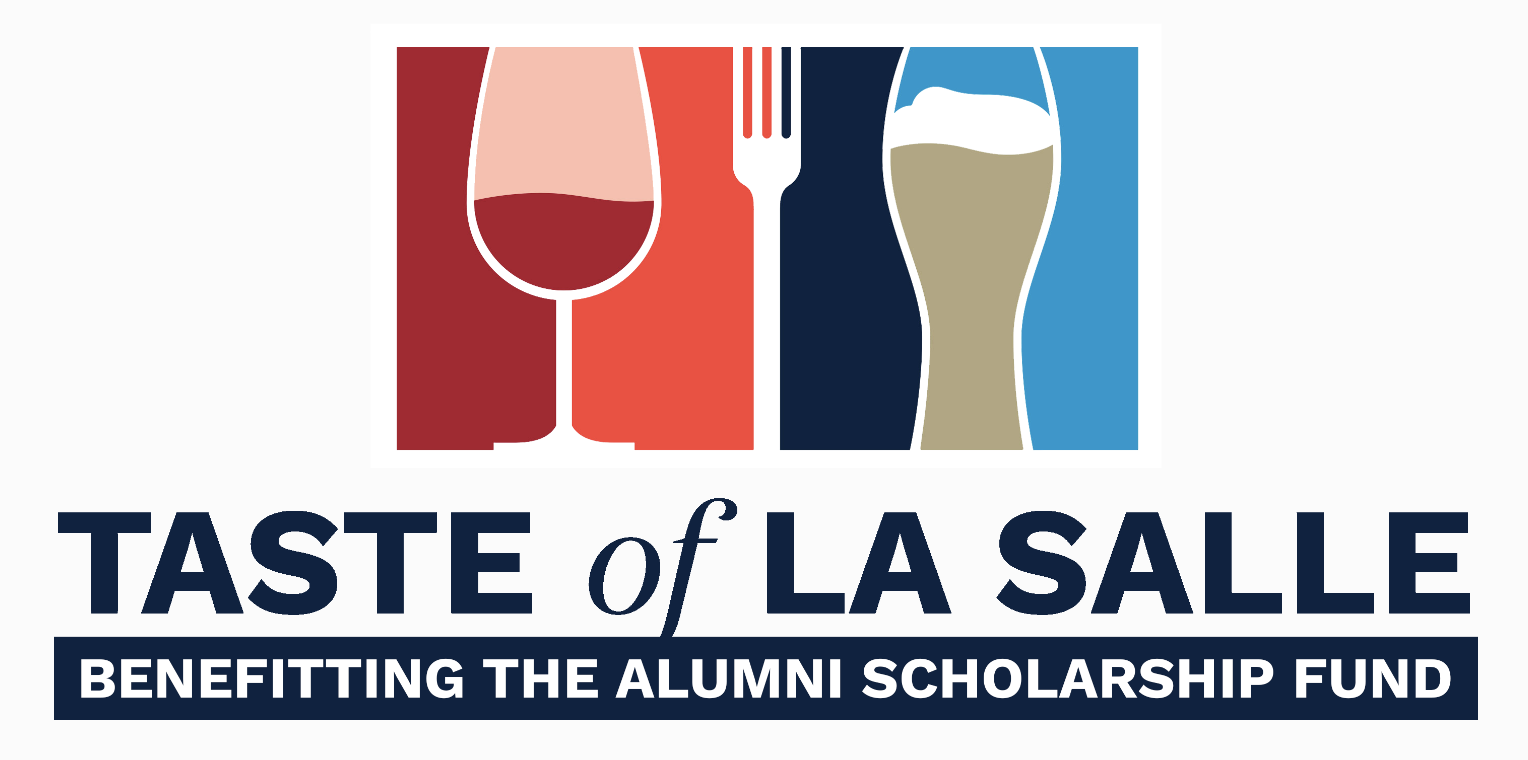 The La Salle Alumni Association hosted the return of the much-anticipated biennial Taste of La Salle on March 25th on campus raising over $50,000 for the Alumni Scholarship Fund.
Nearly 500 guests made up of alumni, current parents, alumni parents, friends and community members tempted their taste buds with delicious food and drink from the 29 participating restaurants and beverage vendors including: Altadena Town & Country Club, Bevel Coffee Roasters, Brewyard Beer Company, Café X2O, Casa Del Rey Mexican Restaurant- Sierra Madre, Caymus Vineyards, Corralejo Tequila, Cup of Cha Tea House, DAOU Winery, Domenico's Pasadena, Dulce Vida Tequila, El Cholo Pasadena, El Portal Restaurant, Frank Family Vineyards, Golden Road Brewing Company, Granville, Gumbo LaLa, Lemon Drop Cookie Shop, Monsieur Crepe Café, Mt. Lowe Brewing Company, Nothing Bundt Cakes, Riboli Family Wines, Roe Japanese Fusion, RT Rogers Brewing Company, Sweetfin, The Bottle Shop, The Diplomat Tavern, We Olive & Wine Bar, and Wine Access.

The Opportunity Drawing drew a lot of interest with 13 delicious prizes up for grabs. Jose Correjo won the Taste of Ireland basket, Leslie Lindholm P'24 won the Porto's Lovers basket, Eric Nobriga '80 won the Mimosas & Brunch basket, Marsha Klotzle won the Cozy Night In basket, Shawn Blakseslee '80,P'24,'24 won the Trader Joe's Favorites basket, Brett Nolan P'25 won the Viva Italia basket, Pete Griffith P'00,03 won Tools for a Top Chef, Angela Terrazas P'18,'20,'22,'24 won the Cook Like a Pro Package, Leslie Lindholm P'24 also won Date Night In or Out, Kelsie Pejsa P'24 won the Work It Off Fitness basket, Stephen Dollison won the Staycation package, Kristina Lynch P'25 won Stock Your Bar, and Ana Koumriqian P'16,'23 won the highly coveted "Eat Out For a Year" basket which included over $2,700 worth of gift cards to local eateries.

Currently the Alumni Association annually awards one scholarship to an incoming freshman and up to two scholarships to graduating Lancers to use toward their college education. The recipients are selected by the La Salle Alumni Association Executive Board and serve as Student Ambassadors of the Alumni Association. The current recipient of the La Salle Alumni Association Lasallian Heritage Scholarship for an incoming freshman is Alaynna Muro '27 and the current recipients of the La Salle Alumni Association College Scholarship are Zacky Culver '23 and Natalie Martin '23.
Thank you to all who supported this event! The Taste of La Salle will return in 2025...and is sure to be even tastier!
DISCOVER LA SALLE
La Salle College Preparatory was founded in 1956. Today, we are the only truly diverse and co-educational Catholic high school in Pasadena.