Alumni College Scholarship
The La Salle Alumni Association hosts the "Taste of La Salle" every other year to benefit the Alumni Scholarship Fund. This food and beverage tasting event has been a huge success allowing the Alumni Association to award up to two members of the senior class with an Alumni Association College Scholarship to support the Alumni Association's mission to provide resources and opportunities for alumni and current students. The next Taste of La Salle will return to campus in 2025 so please mark your calendar and plan to attend!
Zacky Culver '23 and Natalie Martin '23 (pictured bottom left and center with members of the Alumni Board) were selected by the Alumni Association Executive Board as the Class of 2023 College Scholarship Recipients.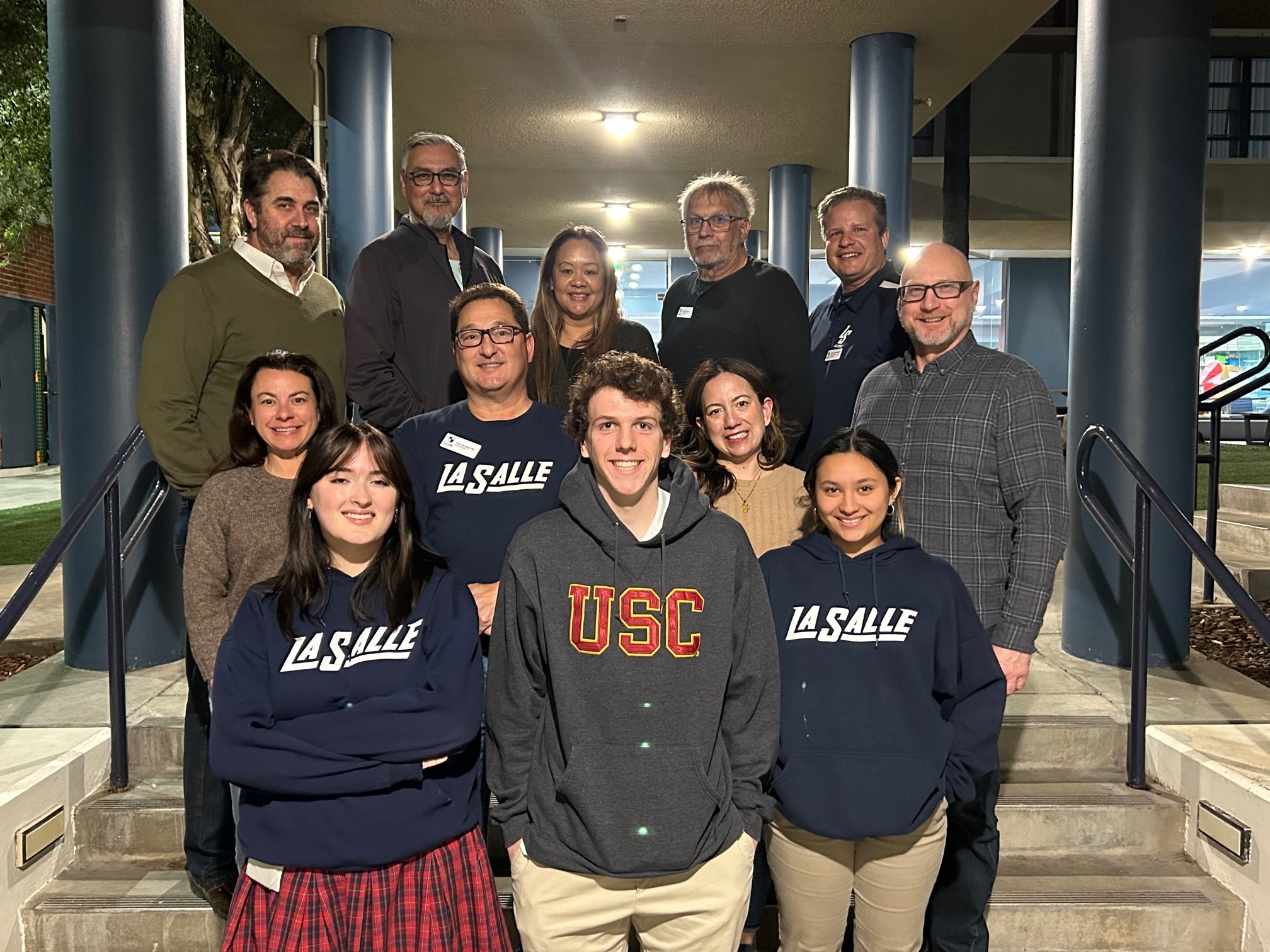 The Class of 2024 Alumni College Scholarship recipient is Ellen Choi '24.

La Salle students are invited to apply for the Alumni Association College Scholarship during their Junior year. The Class of 2025 will have this same opportunity in the spring of 2024.

Questions about the Alumni College Scholarship should be directed to the Alumni Office at 626.696.4362 or alumni@lasallehs.org.
DISCOVER LA SALLE
La Salle College Preparatory was founded in 1956. Today, we are the only truly diverse and co-educational Catholic high school in Pasadena.