Open House
La Salle College Preparatory - Virtual Open House Center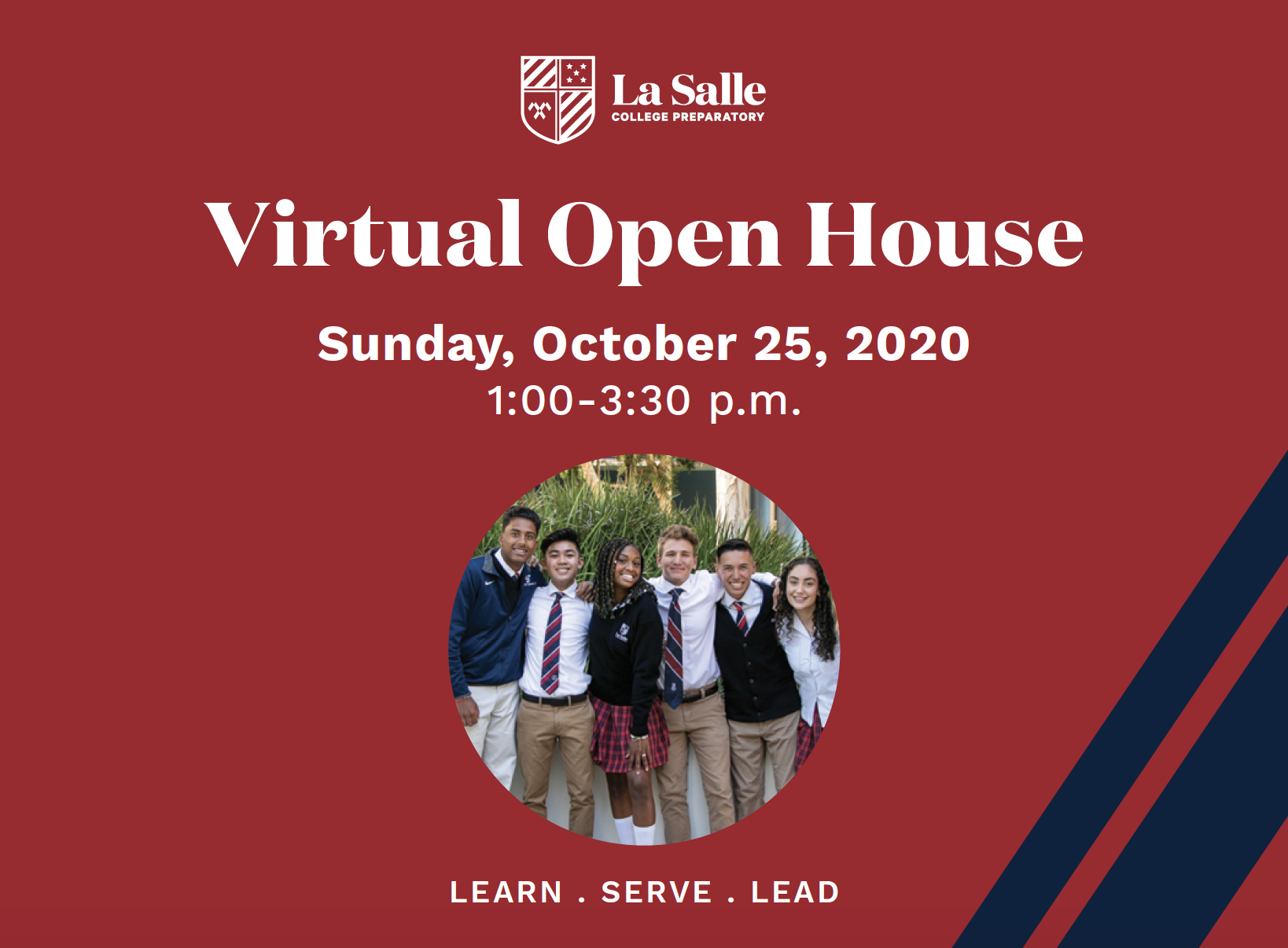 Thank you for your interest in La Salle! On Sunday, October 25th, we held our first-ever Virtual Open House for prospective families. While our live Virtual Booths were only opened during the event, we invite you to explore our Virtual Open House Center below!
Virtual Open House Program On-Demand Videos

Click here to view our Virtual Open House 2020 Program. The program contains important information about the application process and access our Keynote Presentation, Virtual Campus Tour, and On-Demand Information Sessions.
Keynote Presentation
Our Keynote Presentation premiered on Sunday, October 25th at 1:00 p.m. Click here to view our Keynote Presentation, featuring messages from School President Perry Martin and Principal Courtney Kassakhian. Our keynote also featured one of our current students, current parents, a proud Lancer alumnus.
Virtual Campus Tour Experience
Join Anthony Pullara-Padilla '21, one of our student ambassadors and member of our varsity soccer team, on a journey through our campus! This student-led campus tour is a great way to explore our campus and facilities (without all the added walking). Click here if you'd like to schedule an in-person campus tour.
Questions?
If you have any questions, please email us at admissions@lasallehs.org or call (626) 696-4300. We also encourage you to visit our main Admissions page for additional information on how you can begin your admissions journey here at La Salle!
DISCOVER LA SALLE
La Salle College Preparatory was founded in 1956. Today, we are the only truly diverse and co-educational Catholic high school in Pasadena.